Junie Moon is the ultimate store for Blythe fans all over the world.
Customers can find rare Blythe dolls and goods, and a variety of other adorable goods for sale!
It is a retail store owned and run by Cross World Connections, who do all of the creative production for Blythe.
We have CWC produced dolls, Junie Moon Original custom dolls (heavily customized dolls), and Beauty Up dolls (simply customized dolls) for sale, along with accessories such as Junie Moon Dolly Wear dress sets and trinkets.
We also have stationary goods, bags and pouches, apparel, handkerchiefs and towels, tableware, mobile accessories, snacks, and cute original goods!
Come visit us soon!

Junie Moon Website  http://www.juniemoon.jp/

Tokyo Daikanyama store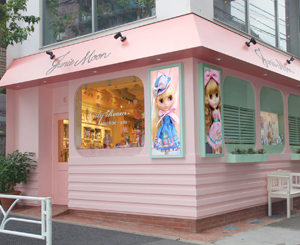 1F, Suzuen Daikanyamai Building, 4-3, Sarugaku-cho, Shibuya-ku, Tokyo 
▶︎Go to Map
TEL: 03-3496-0740
Opening hours: Tuesday – Sunday and public holidays 12:00 ~ 18:00 Closed on Mondays

Daikanyama Store shop blog http://daikanyama.juniemoon-shop.com/

Tokyo Shinjuku Marui Annex store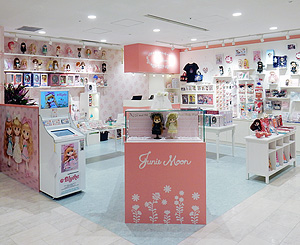 Shinjuku Marui Annex 7F, 3-1-26, Shinjuku, Shinjuku-ku, Tokyo 
▶︎Go to Map
TEL:03-6380-0533
Opening hours: 11:00 ~ 20:30 (Sundays and public holidays until 20:00)
Closed on days dictated by Shinjuku Marui Annex

Shinjuku Store shop blog http://shinjuku.juniemoon-shop.com/

Osaka Horie store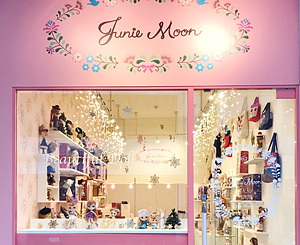 1F, Nakazawa Karaki Building, 1-14-26 Minami-Horie Nishi-ku, Osaka-shi Osaka  
▶︎Go to Map
TEL: 06-6556-9665
Opening hours: 12:00 ~ 18:00
Closed Wednesday

Osaka, Horie Store shop blog http://osaka.juniemoon-shop.com/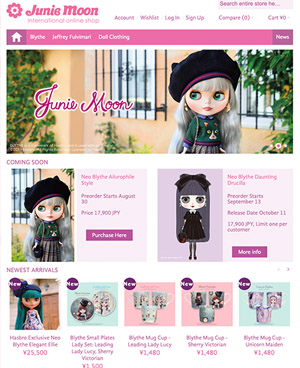 Purchase Blythe dolls and doll products, miscellaneous Blythe goods, and illustrator goods only found in Junie Moon stores such as original art work and accessories from the comfort of your own home!

www.juniemoonshop.com/

 Online Shop JAPAN