2012.10.04
Middie Blythe "Parson Grace" design illustration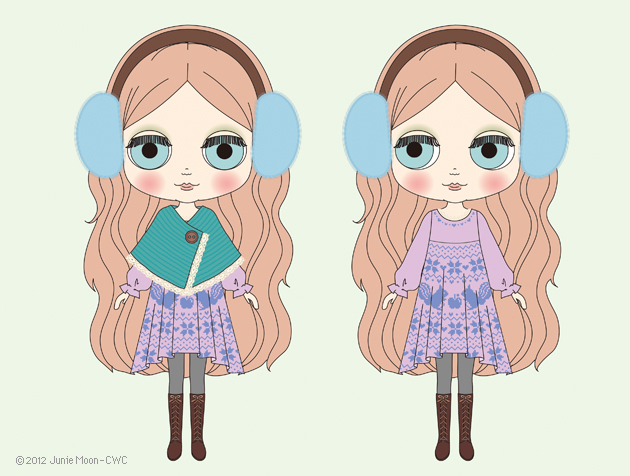 Parson Grace is the Middie sister of the Neo Blythe Vinter Arden from2010.
Parson is our very first Mori Girl Middie Blythe! Her style is soft and natural like a girl of the forest.
Her sweet styling shows her tender and kind heart.
She's all dressed up for the forest in her symmetrical pleats with scarf and earmuffs!
This is also the first Middie sized earmuffs!
Her pinkish-brown hair is long with loose curls and parted in the middle.
Eye color: Ice Blue
Make-up: Green eye shadow, with pink blush and lip
Face color: Cream (fair)
Release Date: November 2012
Price: 10,290 yen (tax incl)
* Please note, the final product may differ from the design image.