2019.12.16
I Love my Sweet Bubbly Bear. Here comes Neo Blythe Sweet Bubbly Bear!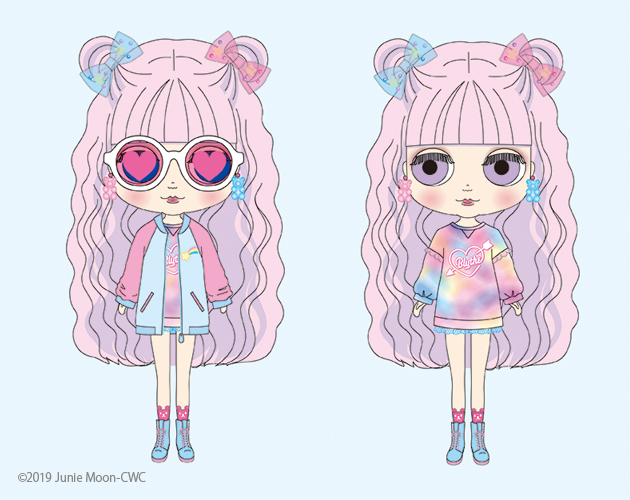 I never go out without my mascot Sweet Bubbly Bear.
She is with me at all times.
She keeps my company and I feel so happy when I hug her and feel her softness.
Sweet Bubbly Bear wears a cute combination of pastel gradation tops, a pair of frilled shorts, and a jacket with a bear printed on the back.
All of her accessories are super colorful too, which include a pair of different colored earrings, heart printed sunglasses, a ribbon hairband with a star charm and beads, bear socks, and a pair of lace-up boots!
Her face type is Radiance Renew, and her face color is cream.
Her hairstyle is a wavey long with the bangs cut above the eyes, and the hair color is two-toned, with pink on the inside and purple on the outside.
Her eyeshadow is brown, cheeks are pink, her lips are a puffy pink, and her eyelashes are brown.
Her left-facing eye chips are a special purple color.
*The illustration is a proof of concept and does not represent the final product.