2021.09.21
Blythe "Graceful Doll bag" comes in a new color!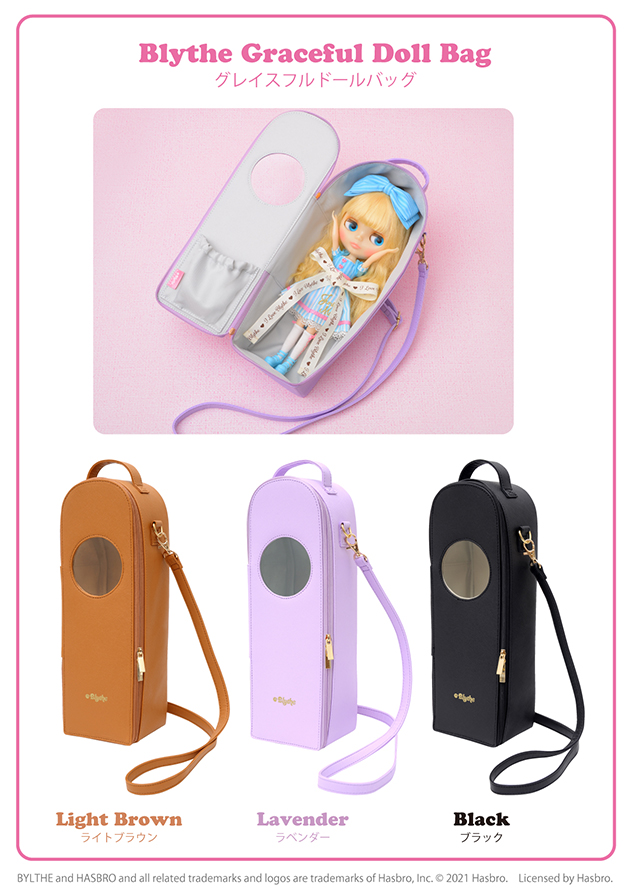 The "Graceful Doll Bag" is now available in a new color! It comes in 3 color options: light brown, black and lavender. The surface o the bag is PVC leather and "I love Blythe" is printed on the inside ribbon that secures the doll into the bag.
Blythe's face can be seen through the clear round window in the front making it easy to check on the storage of the doll.
There is a convenient inside pocket that can be used to store shoes or other small items for your Blythe.
The bag comes with a long shoulder strap that you can use to carry it on your shoulder.
Blythe Graceful Doll Bag
Color variation: Light brown, Lavender, Black
Size: approx. H 34 x W 11 x D 9 cm, window diameter approx. 7.5 cm, shoulder 135 cm
Material: synthetic PVC leather, inside: polyester
Made in China
Release Date: October 16, 2021
Price: 6,380 JPY w tax