2022.09.07
Balloon Pattern Dress Set" is now available from "Dear Darling Fashion for Dolls" produced by Junie Moon.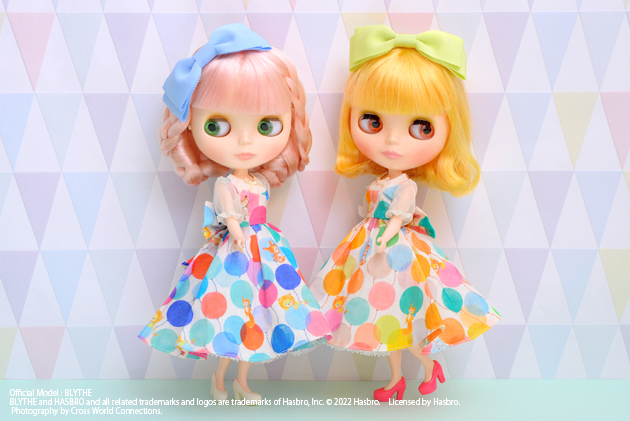 This handsome set stars a one-piece dress made of a fabric printed with very cute balloons and animals.
The transparent sleeves and large back ribbon are also key points♪
The set also includes lace panniers with a flared skirt that flares out beautifully, giving the dress a very cute silhouette!

-------------
Dear Darling fashion for dolls
Balloon Pattern Dress Set
Yellow, Blue

22cm doll size
Set includes: dress, pannier, ribbon with comb
Price: 6,930 yen (price without tax: 6,300 yen)
-------------

Doll and shoes are not included.
Release date: September 17 (Sat)