2014.11.04
Searching for some holiday cheer? Look no farther than Junie Moon Dollywear's "Kira Kira Christmas" Dress set!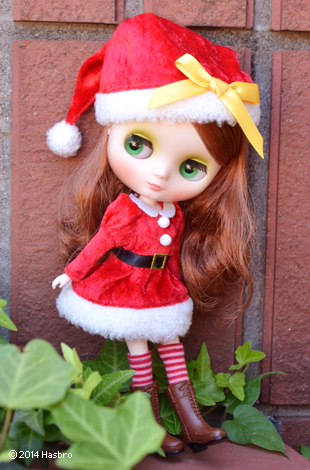 Everyone is looking forward to Christmas.
We think of Santa with his reindeer bringing presents to all of the children of the world!
There's all of the simmering gifts under the Christmas tree, special Christmas cookies, candy canes and our personalized stockings filled with gifts!

Let's share this cozy time with your Middie Blythe!
This is the first time we have made a special Santa outfit for Middie Blythe. It has soft, crushed velour on her dress and sweet Santa hat!
Pre-order this lovely dress set just in time for the holidays!


Junie Moon Dollywear's "Kira Kira Christmas" Dress set Set
Includes: Dress, hat, belt, and socks.
Price: 4,980 JPY
Release Date: November 11th