2014.06.19
Let's spend a relaxing time on vacation with Neo Blythe "Country Summer"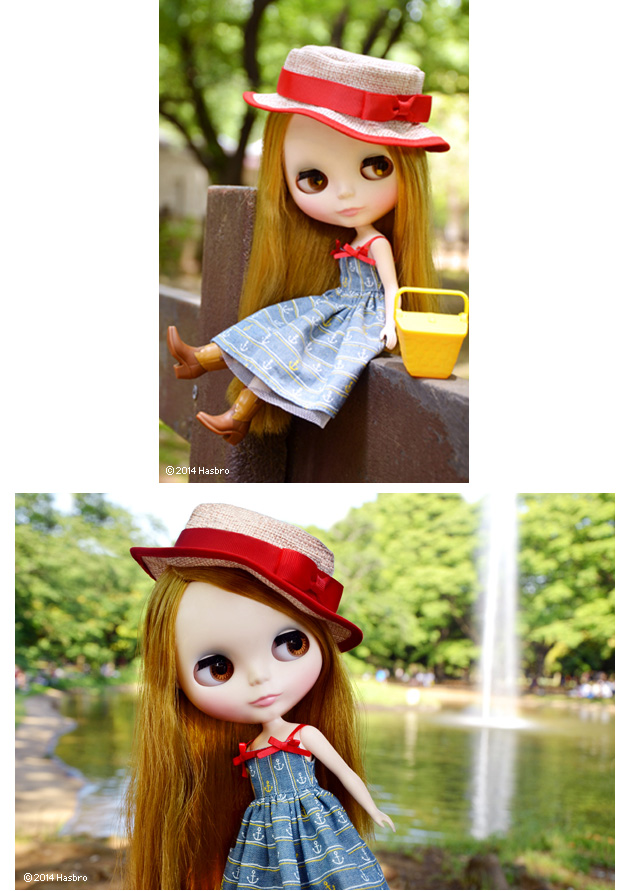 Let's wear our favorite dress while riding our horses to the picnic!
The lovely air, stunning nature and delicious lunch is so nice.
My favorite dress is breezy and free with a circle skirt and camisole bust.
The anchor and stripe print is printed on denim for a really country feel!

There are many cute design elements to this look!
The red ribbon accent at the bodice and little tulle peeks from the hem line.
Her western boots and hat coordinate the outfit so well!
The hat has cute red piping to match the red bows on her dress.
The western boots are new style with shorter sides.
Pack a lunch for her yellow basket and we are ready for a picnic!

She has light brown hair with a side part.
She wears blue eyeshadow, pink lips and blush.
She has a special eye color of light brown set to a right facing gaze.
She is Radiance + face color in cream.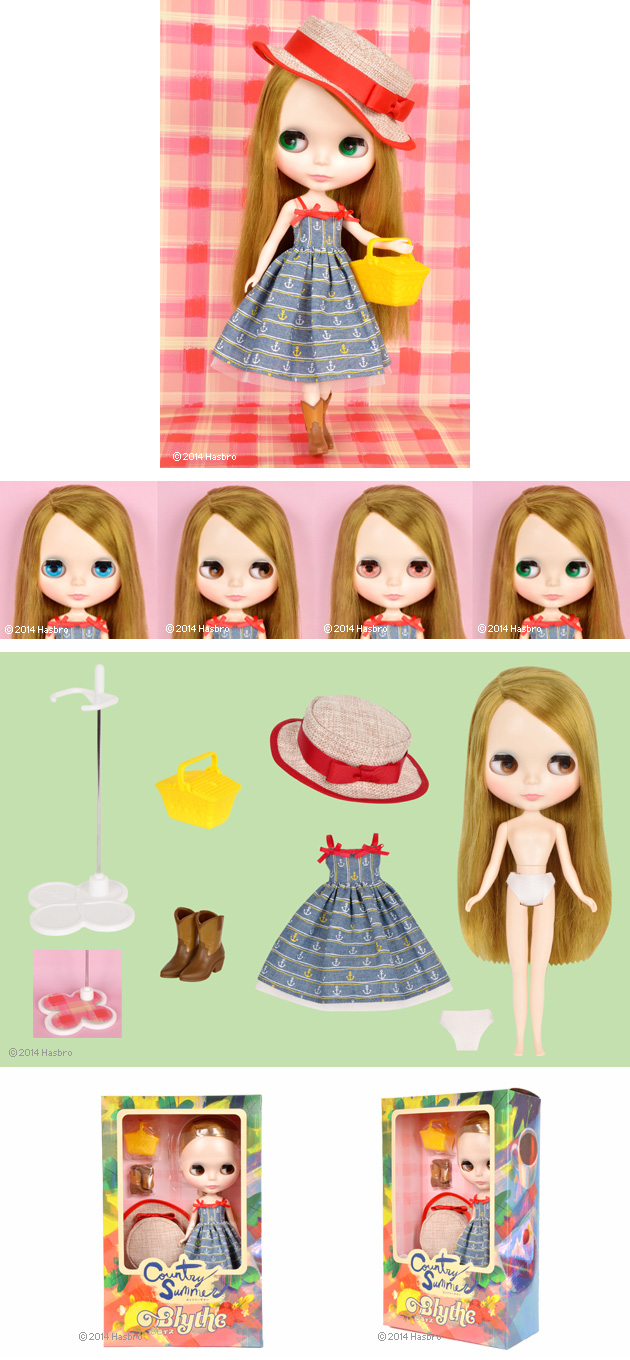 Face Type: Radiance +
Skin Color: Cream
Make-up: blue eyeshadow, pink lips and blush
Eye Color: Pink, light brown, blue and green.
Hair Color: Light brown
The set includes: Doll, dress, hat, basket, boots, underpants, and stand.

Release Date: July 18, 2014
Price: 13,800 JPY

* Junie Moon international online shopping will have a special promotional hair ribbon for the first 30 customers to purchase this item, in conjunction with the Junie Moon 10th Anniversary promotions!
** Junie Moon ribbon only available from Junie Moon shops.