2014.08.07
Bitter chocolate and pink sugar is the flavor profile for Petite Blythe "Ivanka Coneille"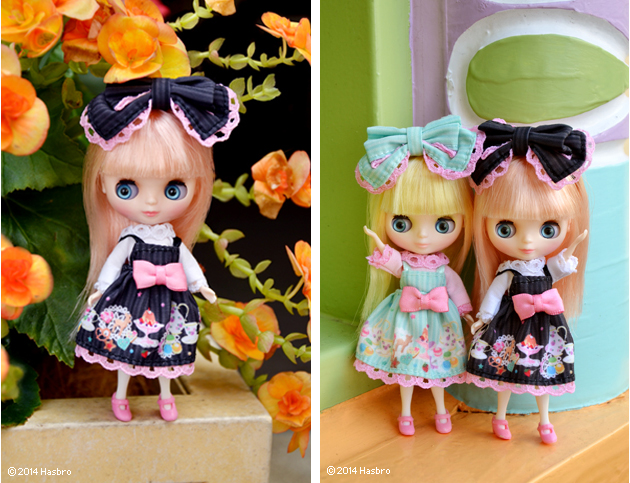 Petite Blythe "Connie Corneille" and "Ivanka Corneille" final design!
The wedding party will have hand made sweet and savory snacks.
Ivanka and Connie bring special cupcakes to the wedding to please all of the guests.

A sweet strawberry and bitter chocolate girl has a bit more of a sophisticated taste.
She wears a high waisted dress with sweets printed all over.
She has a contrasting white blouse to enhance the design.
The dress she wears features printed illustrations of sweets.
She wears a special large ribbon headband that is just so sweet!
She has white tights (colored molding)
and pink strap shoes in the most delicious styling choice.

Her hair is the pink color of rose jam styled in a long look with straight bangs.
She wears brown eyeshadow, pink lips and cheeks.
She has light blue eyes.
She has cream colored skin.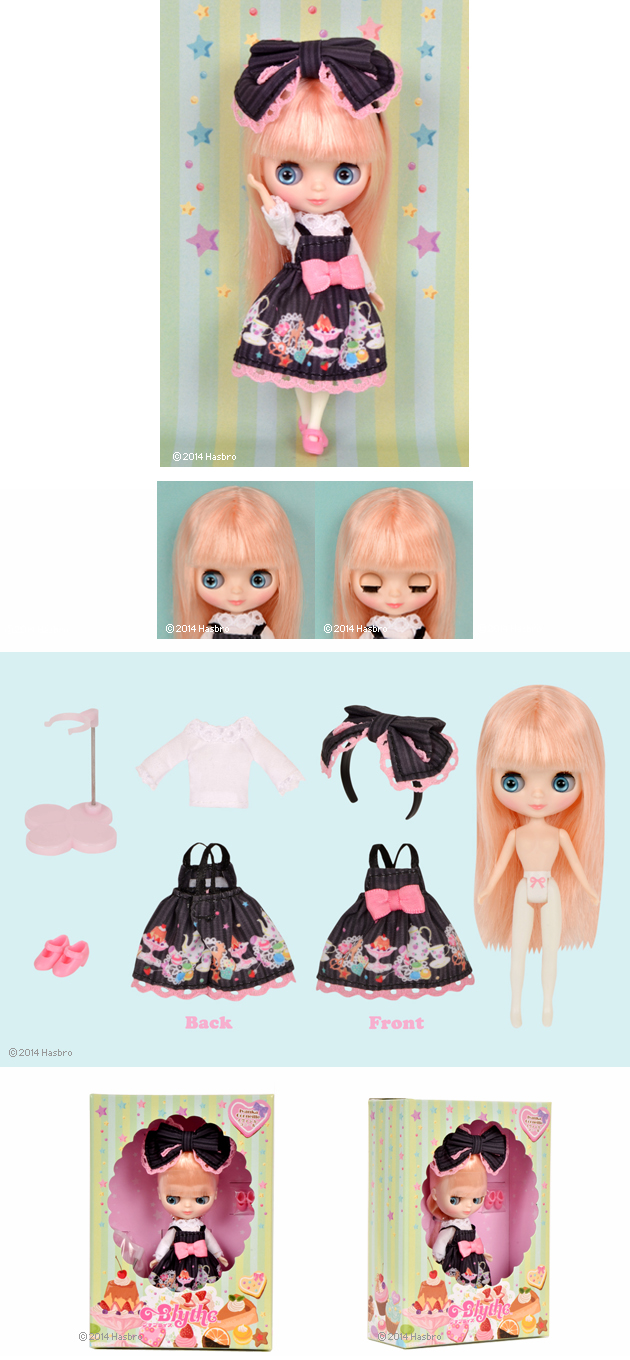 Skin Type: Cream
Make-up: Brown eyeshadow, pink lips and cheeks
Eye Color: Blue
Hair Color: Pink
Set Includes: Doll, dress, blouse, headband, shoes and stand.

Release Date: September 12, 2014
Price: 3,800 JPY
* Each doll sold separately.

* Junie Moon international online shopping will sell these dolls separately from September 7th.