2014.01.09
The detective who solves any case! Neo Blythe "Lorsheck Molseh"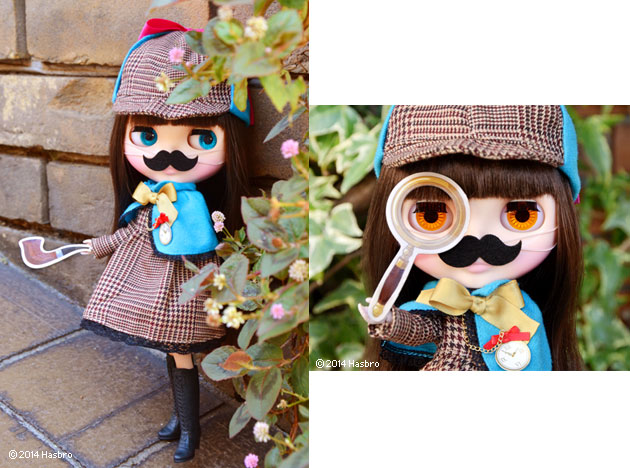 Who do you call when you need the case solved?
Lorsheck Molseh of course!
She is a special British detective who is a crackerjack case breaker.
Her classic tartan outfit brings back memories of other famous detectives.
While she scopes out the case she has her trust pipe and mustache for an instant disguise!

Her dress is a chic tartan check. Theres a gold chain that sets off nicely the blue cape.
Her tall lace up boots are perfect for searching for criminals.
Her detective's cap has a contrasting pink ribbon to give it a girly flare.
For her disguise kit she comes with a mustache, pipe and magnifying glass.
She has dark brown hair with straight bangs.
She wears brown eyeshadow, pink lips and cheeks.
She has special light green eyes set to gaze left.
She is a Radiance + face with fair skin.
Her stand is blue.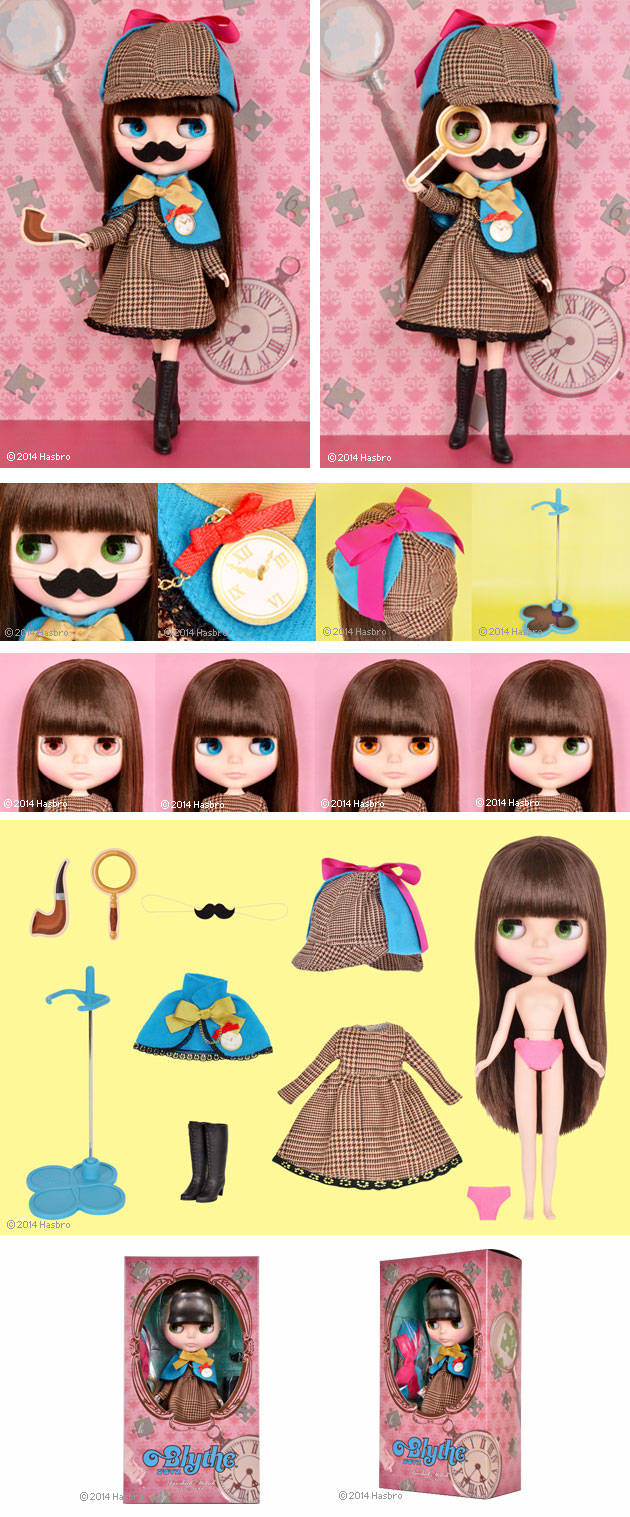 Face Type: Radiance +
Skin: Fair
Make-up: Brown eyeshadow, Salmon Pink lips, Pink cheeks.
Eye Color: Pink (front), blue (right), orange (front), *special light green (left).
Hair Color: Dark Brown
The set includes: Doll, dress, cloak, hat, mustache, boots small paper objects
(magnifying glass and pipe), underwear and stand.

Release Date: February 14, 2014
Price: 14,490 JPY

Junie Moon international online shopping will start preorders for this doll from February 7th.