2015.07.09
Don't forget your lotion! Middie Blythe Cool Pool Lemonade's final specifications are here!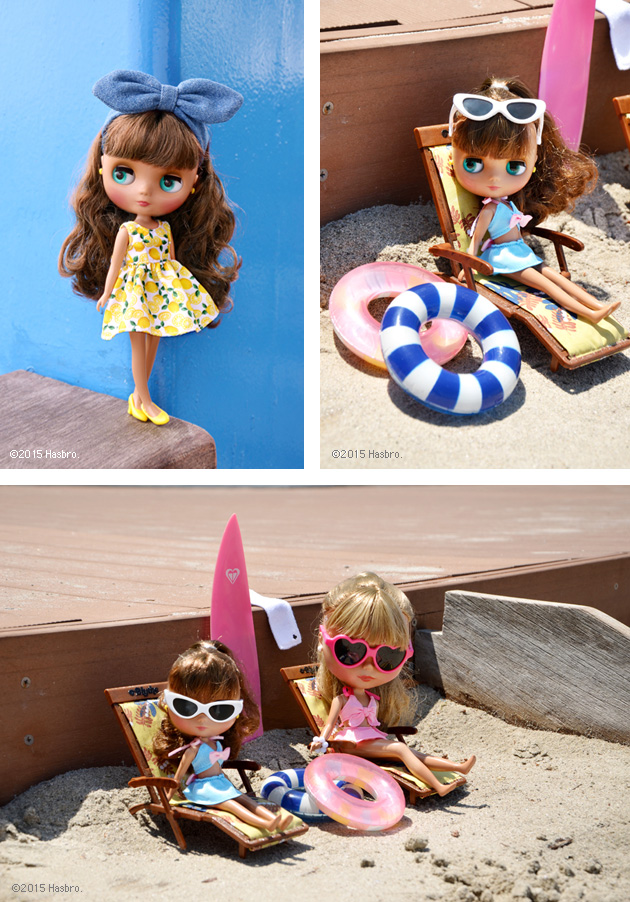 Playing in the hot, orange sun all day has given me a tan!
It's time to take a break from this bright beach and have a delicious, cold lemonade in the shade.

Cool Pool Lemonade's dress and swim suit are cute, but her biggest charm point is her warmly sun tanned skin!
Her swimsuit is a vibrant blue and pink bikini that plays beautifully off of her tan, with a cute pink ribbon on her breast and on the rear of the pareo.
Put her white rimmed sunglasses on or wrap her matching pareo around her waist to give her that extra adorable oomph!
The lemon patterned dress is a perfect match for her energetic and fresh personality.

The blue denim ribbon is perfect to tie her hair with, and the heart shaped earrings and lemon yellow flat shoes are a great match for the summer.

Her brown, permed hair which is cut short at the bangs, can be put up at the beach or down for a stroll around town.
Her face color is mocha, which is a Middie first. Her eyeshadow is brown, cheeks pink, and her lips orange-pink.
Her eye color is emerald green.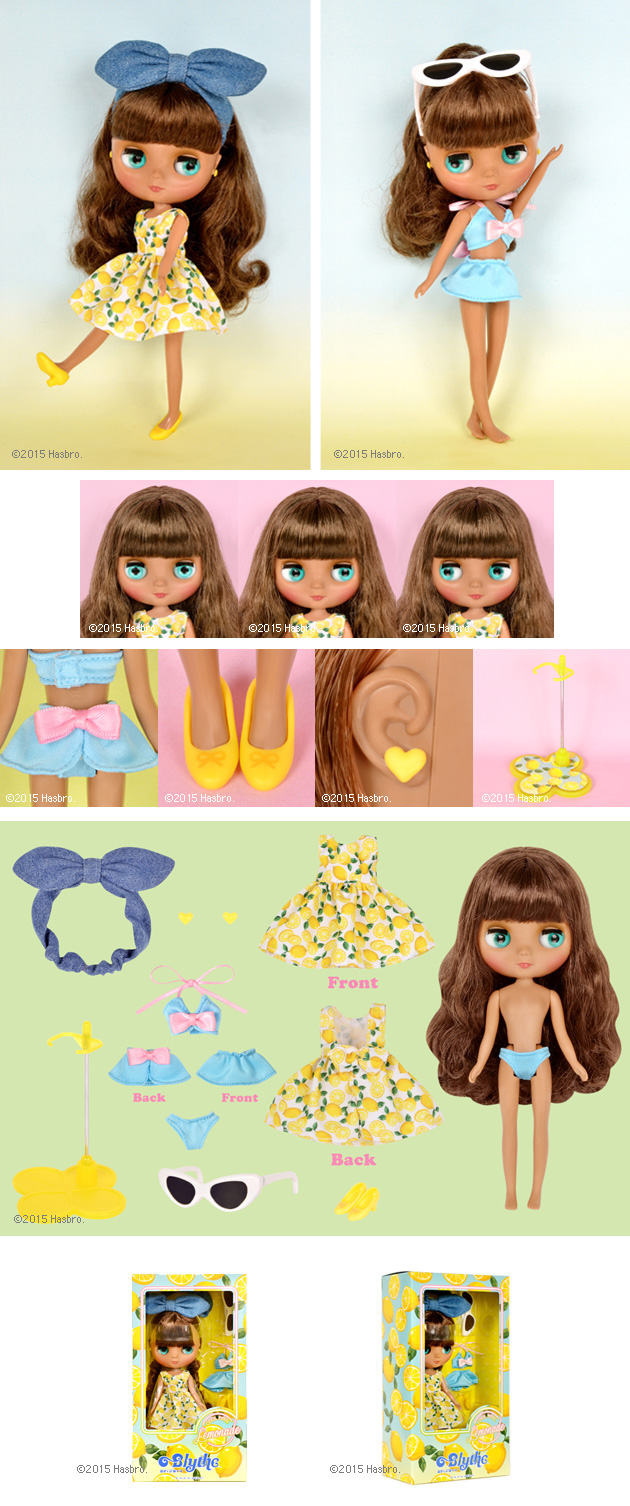 Face type: Middie Blythe
Skin type: Mocha (dark skinned)
Make up: Eyeshadow: Brown/ Lips: orange-pink/ Cheeks: pink
Eye color: Emerald Green
Hair color: Brown
Eye lashes: Default
Earrings: Heart Shaped

Set includes: Doll, swim suit, pareo, dress, hair band, sunglasses, earrings, shoes, stand

*The accessories in the photos are not included.

Release Date: August 7th 2015 (Fri)
MSRP: ¥11,800 
Junie Moon Online Shop International
https://www.juniemoonshop.com/