2016.07.29
Jeffrey Fulvimari Multipouch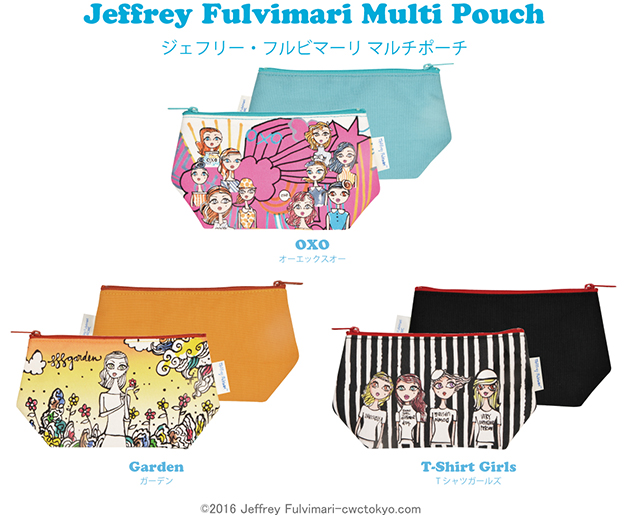 Make-up, hygiene goods, supplements, phone chargers, these long pouches are perfect for storing any small daily goods.
This easy to use pouch even stands on its own, has a smaller inner pocket, and is a perfect companion for your everyday needs.
The front cover is adorned by a designed illustration, and the back is a solid color.
Illustrations are OXO, Garden, and T Shirt Girls.

Jeffrey's adorable drawings make this pouch cute and gorgeous!

Jeffrey Fulvimari Multipouch
3 Types: OXO, Garden, T Shirt Girl
Size: 110mm x 180mm x 80mm
Material: 100% Cotton with an inner PVC coating, Nylon inner, with an inside pocket
Made in Japan

Release: Sept. 10th 2016 (Sat)
Price: ¥1,890 + tax