2017.08.21
Classical Music is the best- Neo Blythe "Musical Trench" Illustration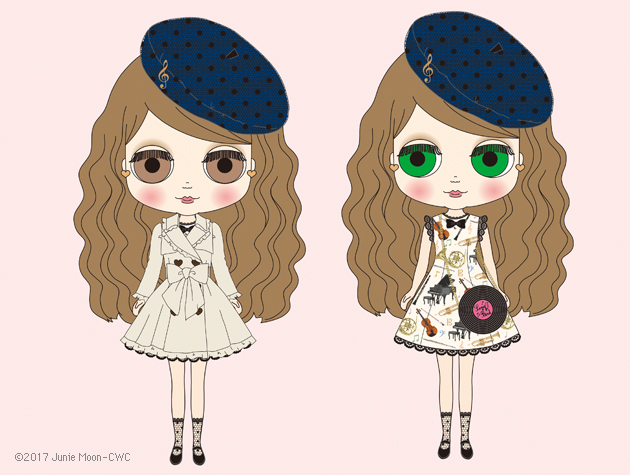 "I love classical music!
Ask any questions about music, anything!
I bet you I know it.
I try to go as far as possible to go to a concert.
At home, I often listen to the records my grandmother gave me.
The sound of the records is perfect harmony as the sound of each instrument blends.
It is my most favorite."
"Musical Trench" has great fashion theme of music.
She wears this special dress to concerts as it's covered in musical notes.
She also wears a ruffled trench coat with accent heart buttons.
Even in elegant beret has a musical note embellishment.
Her face is Radiance Renew, the face color is Fair.
Her light brown hair is long with a loose perm and side part.
She wears brown eyeshadow, pink lips and cheeks.
She has special brown eye color chips.
* Final product may differ from illustration image.
Release Date: October 2017
Price: 17,900 JPY