2017.09.25
New Blythe Mug Designs are coming soon!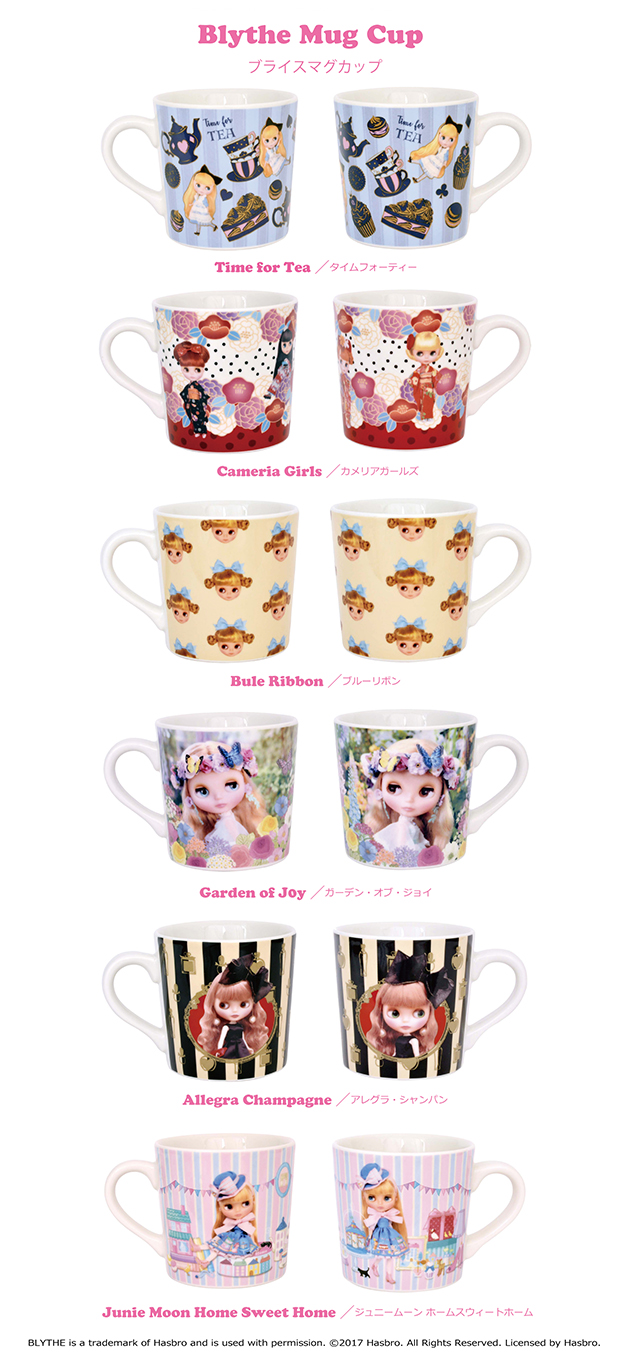 Enjoy a cup of your favorite beverage with all new Alice, Japonesque, cute, and elegant styles!
Whether it's tea time or a coffee break, enjoy that moment by picking out your favorite cup! It's bound to make your drinks more vibrant and delicious!
The six new designs are Time For Tea, which features the ever popular Alice, the eastern flavored Cameria Girls, the charming Blue Ribbon, the 16th Anniversary Doll Garden of Joy, Junie Moon's image girl Home Sweet Home, and Allegra Champagne with her ever elegant presence.
Blythe Mug Cup
6 types: Time For Tea, Cameria Girls, Blue Ribbon, Garden of Joy, Junie Moon Home Sweet Home, Allegra Champagne
Size: Diameter 83mm x height 84mm
Material: Ceramic
Capacity: ~230cc
Made in Japan
Available: October 21st (Sat) 2017
MSRP: 1,480JPY +tax
Junie Moon Online Shop International https://www.juniemoonshop.com/