2018.04.05
From Junie Moon Dollywear, A New Kigurumi For 20cm Dolls Are Here! Hug-Able Panda!!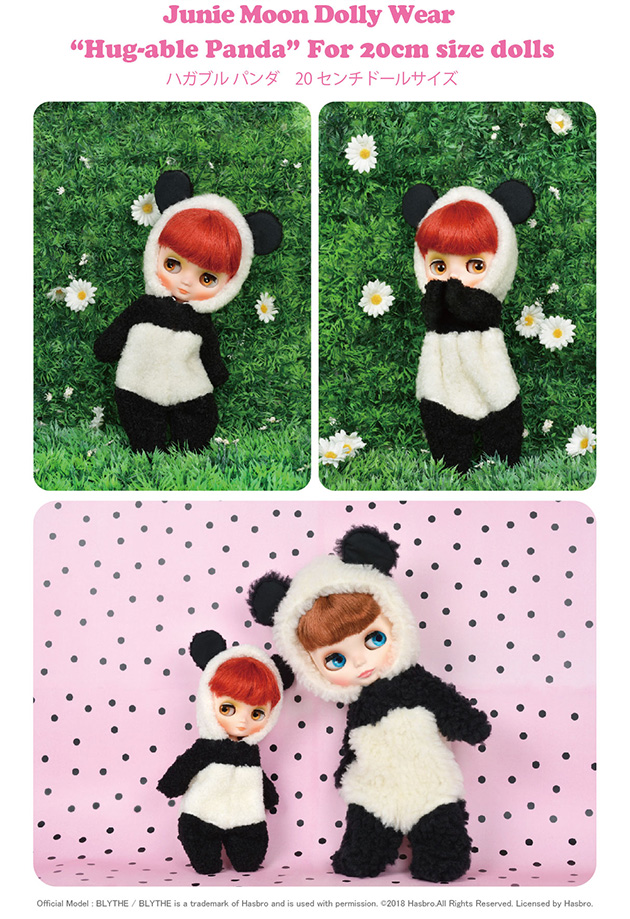 Just by wearing this kigurumi, your Blythe will become like an adorable baby panda!
You won't be able to hold yourself back from hugging them tightly. And with the 22cm doll kigurumi you'll be able to make a family of panda's, both so cute! Enjoy doll life with Hug-Able Panda!
Junie Moon Dolly Wear Hug-Able Panda
20cm Doll Size (Middie Size)
Set Includes: Kigurumi
Package: Card paper, plastic bag
*Does not include doll
Price: 4,000 JPY + Tax
Available: April 14th (Sat) *Available first at Junie Moon
Junie Moon Online Shop International https://www.juniemoonshop.com/