2018.04.10
New Jeffrey Fulvimari Easy Tote Designs!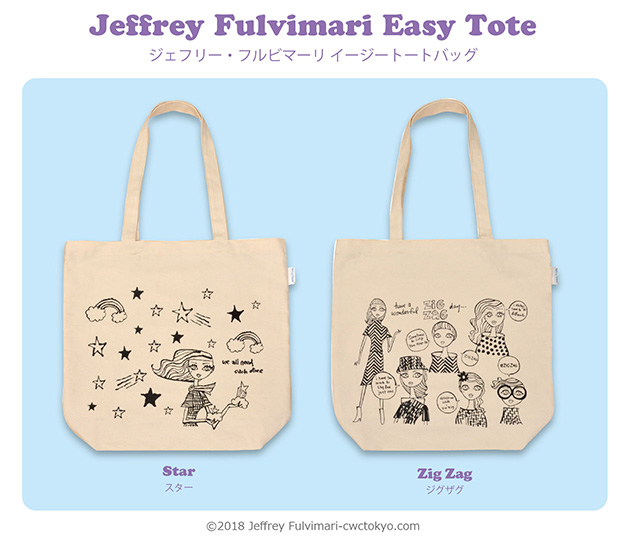 Perfect as an eco bag for your groceries, or simply as a fashion statement with your favorite design!
These elegant and natural line drawings and 100% cotton construction will make everyday outings fun and light! Why not carry an easy tote in your main bag as a back up sub bag?
Designs are Star, with an array of beautiful, flying stars and Zig Zag, where an assortment of fashionable girls show off their cool clothes.
Take these out with you and give you a spring in your step!
Jeffrey Fulvimari Easy Tote
2 Types: Star, Zig Zag
Size: W40 × H39 × D11.5cm Length of Handle:60cm
100% Cotton
Printed in Japan
Price: 1,850 JPY
Available April 21st, 2018 (Sat)
Junie Moon Online Shop International https://www.juniemoonshop.com/