2018.06.21
New Designs for Blythe Easy Tote!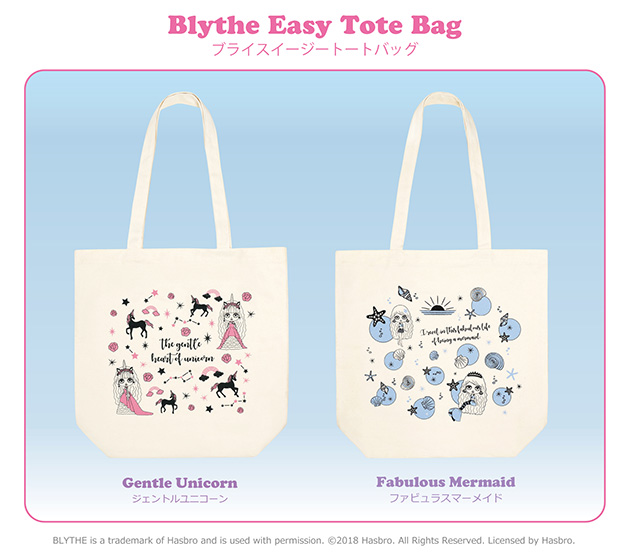 From groceries to school books, this eco bag is perfect for your day to day needs!
Natural and simple, and cute too!
They're compact when folded, so they'll come in handy stored in your main bag when you start to lose space.
The new designs feature the 17th Anniversary Doll Unicorn Maiden in "Gentle Unicorn" and Mermaid Tasha in "Fabulous Mermaid".
Blythe Easy Tote
Types: Gentle Unicorn, Fabulous Mermaid
Size: W40 × H39 × D11.5cm Handle Length:60cm
Material: 100% Cotton
Made in Japan
Available July 21st, 2019 (Sat)
Price: 1,850 JPY
Junie Moon Online Shop International https://www.juniemoonshop.com/