2018.06.21
New Designs Coming to Blythe Multi Pouch!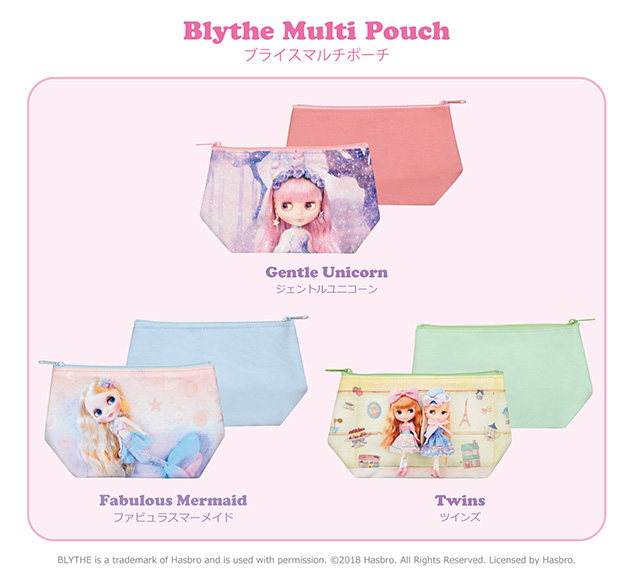 Hold your items and valuables with the Multi Pouch, a much-loved item useful for your everyday needs!
From cosmetics, grooming goods, and other small items, this pouch is a great way to carry an assortment of stuff conveniently.
The new designs include the beautiful "Mermaid Tasha", Junie Moon's twin image girls, and the mysterious and fantastic "Unicorn Maiden".
The outer fabric is coated in PVC to prevent any moisture from leaking into the bag. Prevent losing sight of any smaller items by storing them in the interior pocket.
*Flat pouches (sized S and M) will also be released at the same time with the same designs.
Blythe Multi Pouch
3 Types: Mermaid Tasha, Twins, Unicorn Maiden
Size: H10.5xW18xD8cm
Materials: PVC coated 100% Cotton, with interior pocket and lining
Made in Japan
Available July 21st, 2018 (Sat) *available first at all CWC affiliated stores.
Price: 1,890 JPY
Junie Moon Online Shop International https://www.juniemoonshop.com/