2018.06.28
From Dear Darling fashion for dolls, Pretty Pants set Again!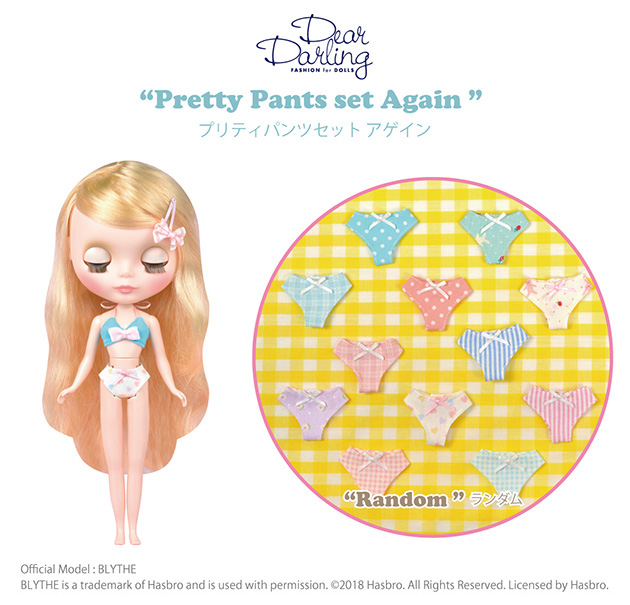 When wearing your favorite outfit, you have to complete the look with your favorite underwear.
It's all in the detail!
The Pretty Pants Set marries simple shapes with adorable patterning and colors. It's three pair sets have been immensely popular in the past, so we are bringing them back with brand new looks!
They come in packs of three with a random assortment of patterns with pink and blue types.
The mouth of the panties are reinforced with magic tape to create a more smart silhouette so that it goes perfectly with any outfit!
--
Dear Darling fashion for Dolls
Pretty Pants set Again 22cm Doll sized
Colors: Random, Pink, Blue
Set Includes: 3 Pairs of panties
Package Materials: Card paper, plastic bag
*Doll, hair accessories, and bra sold separately
Available July 31st (Sat)
Price: 1,000 JPY
Junie Moon Online Shop International https://www.juniemoonshop.com/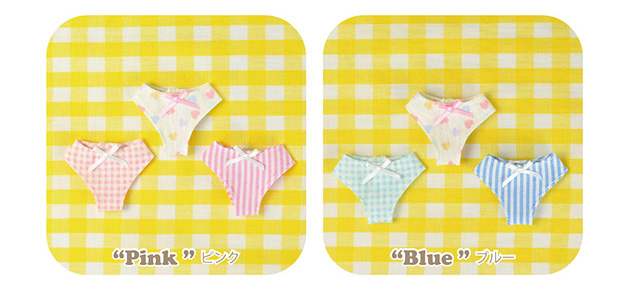 全国のブライスグッズ取扱店では、8月上旬より、ピンク系、ブルー系の2種類のセットを販売いたします!
※お近くの取扱店をチェックしてみてくださいね♪