2018.09.28
Designs Coming to the Blythe Frill Bag!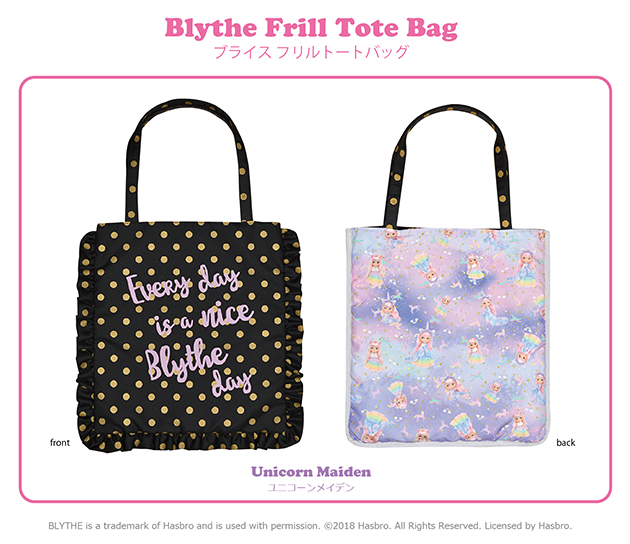 Frilly and cute, these bags are dressed in dots and frills, with the interior decorated in Unicorn Maiden designs.
Reverse the bag for the scene! The handle is on the longer side so it's easy to shoulder too.

Blythe Frill Tote Bag
Type: Unicorn Maiden
Size: H33cm×W30cm Handle 47.5cm
Material: Polyester
Has interior pockets
Made in China


Price: 3,800 JPY
Available October 20th, 2018 *Available first at all CWC affiliated stores.