2018.11.09
From Dear Darling fashion for dolls, a new Christmas dress set! Deck the Halls coming soon!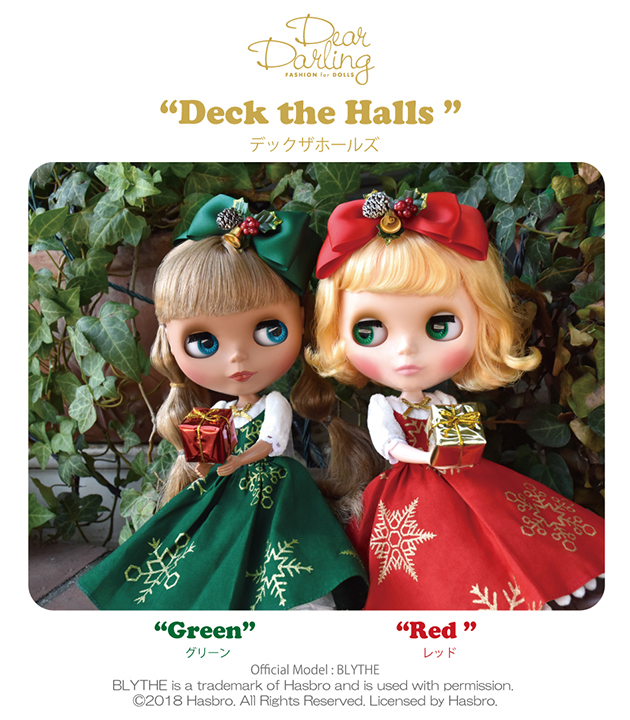 From decorating, preparing food and presents, even waiting for the day, Christmas is full of anticipation and fun.
Deck the Halls will make it a fun and festive time! The outfit is a long and flared skirt dress, with gold accents that complement red and green color scheme.

The dress is made with a gold snowflake patterned fabric and the skirt is lined with pom pom laced paniers to increase the volume.
Wear pine cones or a bell in the hair to complete the festive look!

Dear Darling fashion for dolls
Deck the Halls
Types: Red, green
22cm Doll sized (Neo Blythe size)
Set includes: Dress, pannier, ribbon
Price: 6,500 (+tax)
Package: Plastic, card paper
*Does not include doll or accessories

Available November 17th (Sat)
*Available first at all CWC affiliated stores.