2018.11.02
The Ribbon Flare Coat, coming to you soon from Dear Darling fashion for dolls!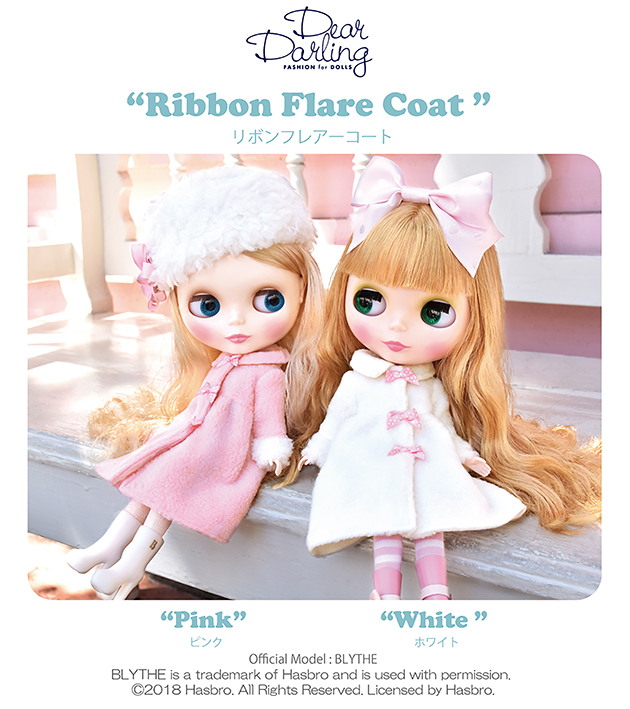 Going out in the brisk winter weather has never been this fun. This feminine coat flares at the hem and is adorned with dots and ribbons. Made with a soft, brushed material, the sleeve entrances are also decorated with long bore. The two colors this year are pink and white.

Dear Darling fashion for dolls
Ribbon Flare Coat
Types: Pink, White
22cm Doll Size (Neo Blythe)
Set includes: Coat

Package: Plastic, card paper
*Does not include doll or accessories.

Price: 4,300 (+tax)
Available November 10th (Sat)
*Available first at all CWC affiliated stores.