2018.12.05
The video "Blythe Fashion Stylist" has been uploaded on YouTube!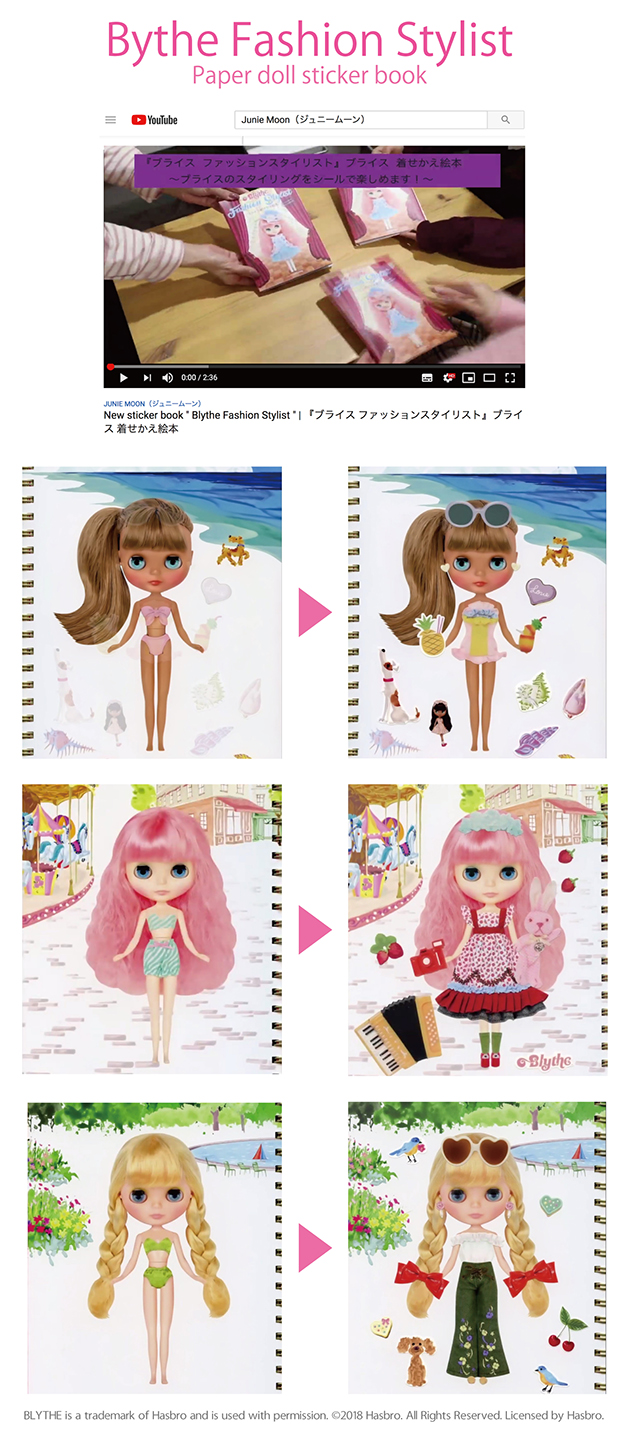 See how easy it is to become a Blythe fashion stylist! Just paste the clothes and accessories stickers on the Blythe model using your fashion sense.
There are 18 different Blythes in the book, so you can play with the composition of hair color, makeup and style of clothes! Put on the stockings and innerwear in the same order as you would put on your own clothes, and then position the outerwear on top.
Miniature-sized stickers of model dolls, animals, and accessories drawn by the illustrator Masaki Ryo" can be used in the background!
Please have a good time with "Blythe Fashion Stylist" ★
Check out the video, here:
https://www.youtube.com/watch?v=TjVnn5LgtOI&t=4s
Please gently remove the stickers from the page. The stickers can be peeled and pasted repeatedly, but will gradually become weaker the more you do it.
Blythe Fashion Stylist dress up picture book.
Size: H210 x W148.5mm (A5 size)
Soft cover, Ring binded
18 model doll pages, 16 dress up sticker pages (all color)
Price: 1,700JPY + tax

Published by CWC Books, Junko Wong, Graphic-Sha