2019.01.18
Come to my Ice Cream Shop! Middie Blythe Smiley Waffle Final Specs!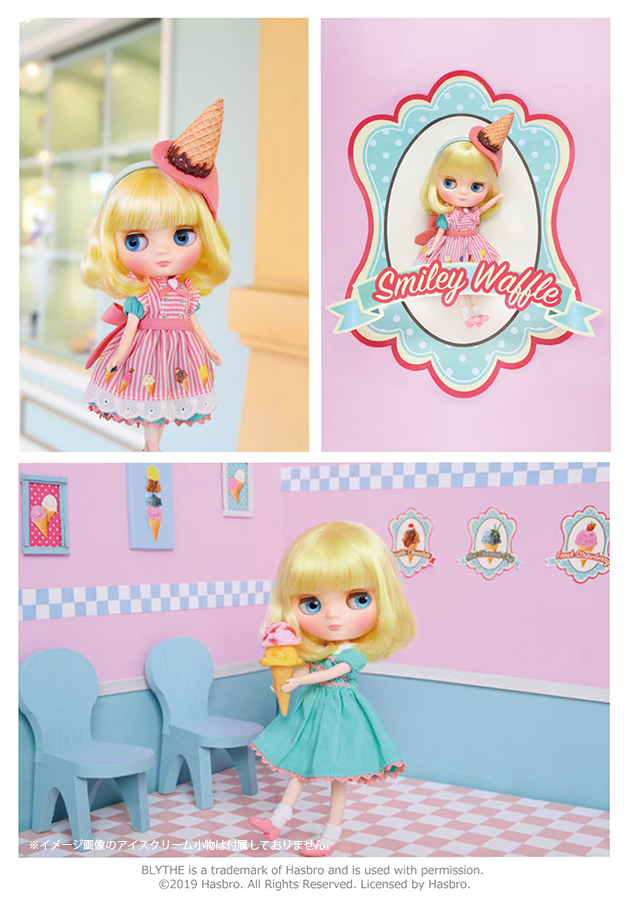 When you come to my ice cream shop, there's bound to be a flavor
that'll be your favorite!
Bring a friend and have fun! My dream is to see off every customer
with a smile on their face.
Smiley Waffle's fashion is based on parlor uniforms. The mint green dress is paired with a smock embroidered shearling, white collars, and wave bladed skirt. The apron is pink and white striped with a colorful picture of ice cream on it.
Her accessories are all bespoke, from the sprinkle topped waffle cone and ice cream head accessory and heart earrings, tri-folded socks, and pink strap shoes. Simple yet satisfying!
Her face color is fair, with a short bob hairstyle that is lightly permed.
The hair is a very special two-tone color, yellow in the interior and light yellow in the exterior.
The eyes are light blue, and the eyelashes are brown.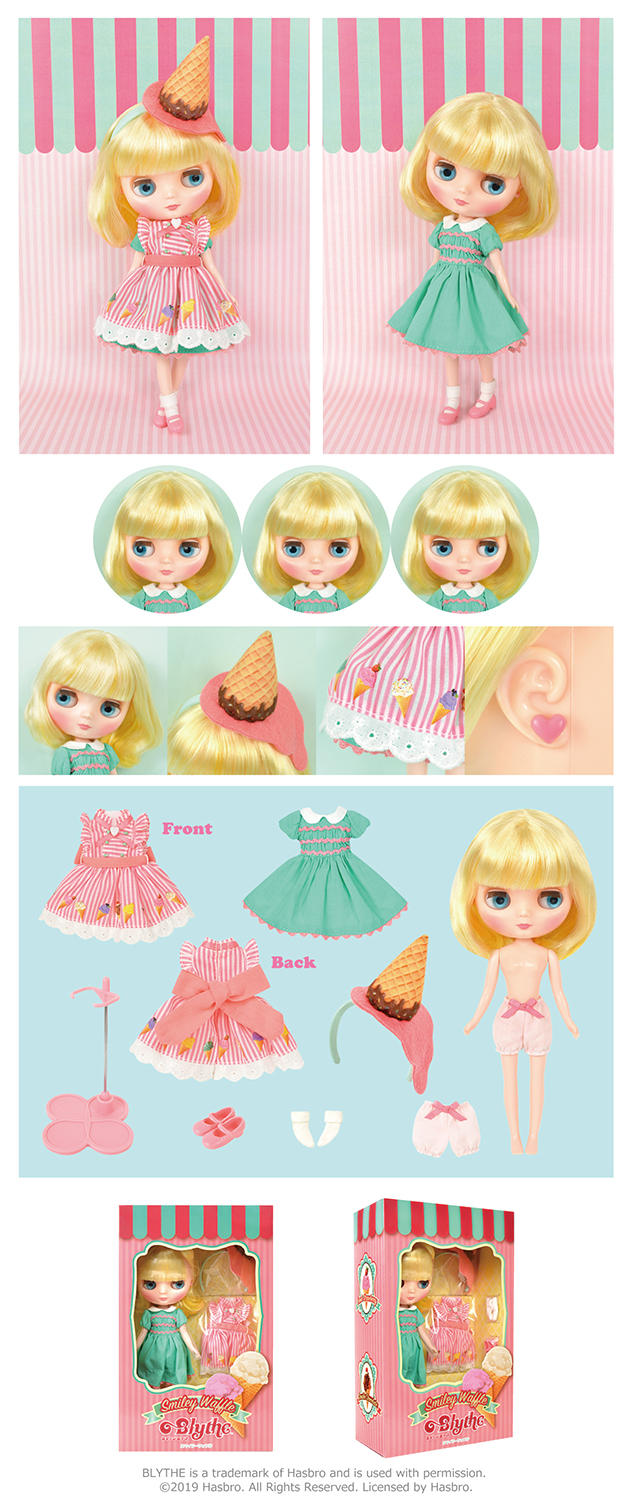 Face Type: Middie Blythe
Face Color: Fair
Makeup: Brown eye shadow, Pink lip, Pink cheek
Eye Color: Light blue
Eyelid: Default
Eyelash: Default shape, brown
Hair Color: Yellow interior, light yellow exterior
Earrings: N/A
Manicure: N/A
Set Includes: Doll, dress, apron, headdress, earring, socks, drawers,
strap shoes, and stand (17.5 cm)

Release date: February 22nd, 2019 (Fri)
Price: 12,900 JPY

Junie Moon Online Shop International https://www.juniemoonshop.com/