2019.01.11
Just like a Bisque Doll! TOPSHOP Exclusive Neo Blythe Clearly Claire!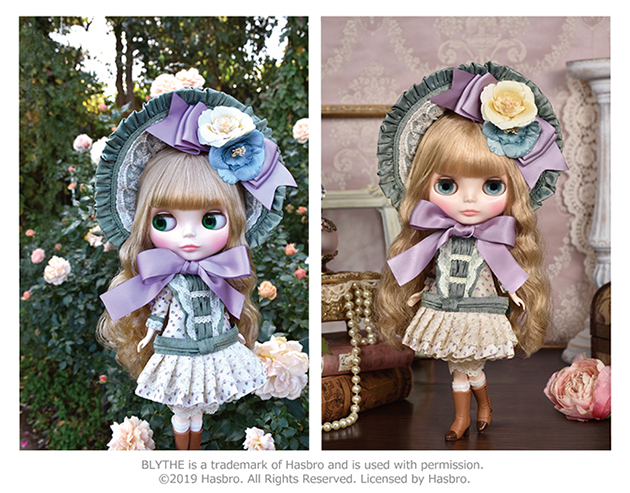 Me and my five sisters are off to go to the Art Museum today.
My favorite exhibits nowadays are about classic fashion.
Lace and frills, just like a bisque doll!

Clearly Claire loves classical fashion!
She wears a flower patterned dress with a pleated A-line skirt, with
gathered lace at the chest.
Her large rimmed bonnet with ribbon ties and corsage made with roses
and ribbons all contribute to her feminine looks.
On the back of her dress and bonnet are large ribbons.

Under her skirt is a pair of drawers, peeking out just slightly.
Her boots are light brown with chocolate brown detailing in the toes,
sole, heel, and buttons.

Her face type is Radiance Renew, and her face color is snow.
Her light brown hair is a permed look with bangs. Her eyeshadow is
brown, and her cheeks and lips are pink.
Her eyelashes are brown to give her a softer look.
She has two special eye chips, one light blue front-facing one, and
one purple right facing one.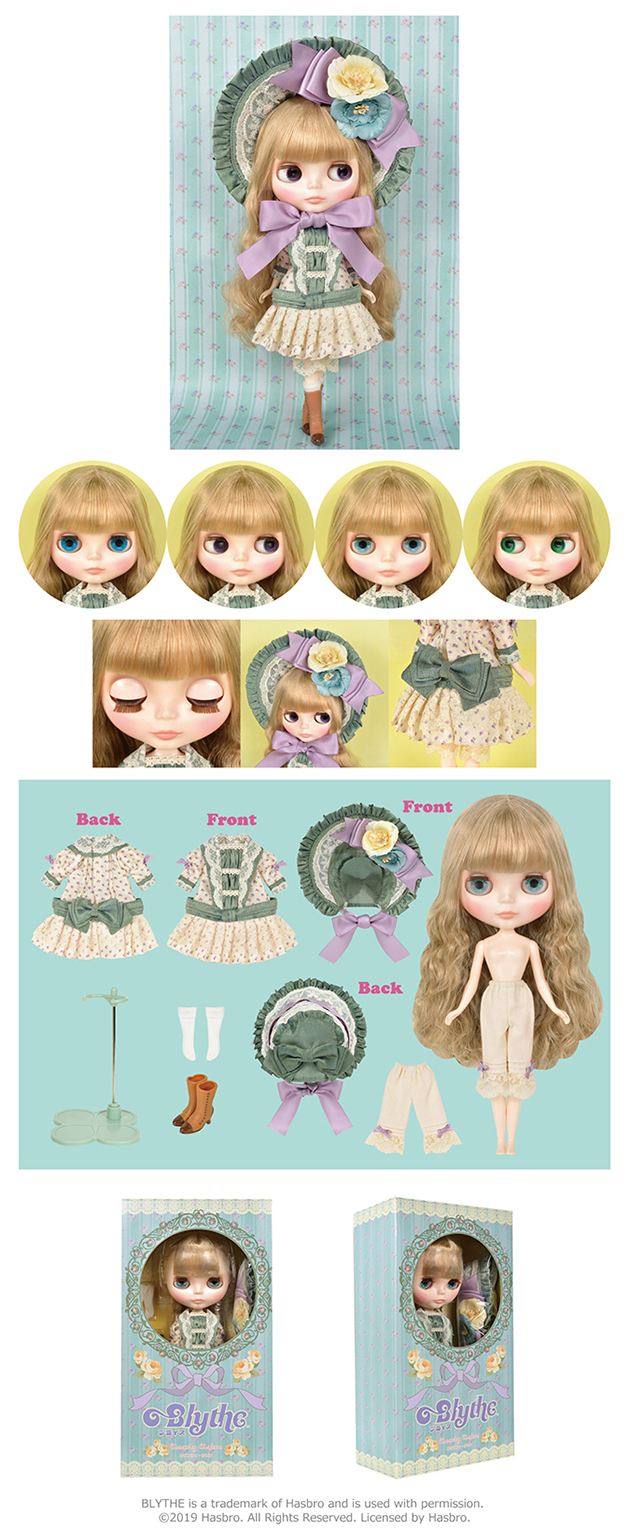 Face Type: Radiance Renew
Face Color: Snow
Makeup: Brown eyeshadow, pink lip, pink cheek
Eye Color: Blue (front), Purple (right), light blue (front), green (left)
Eyelid: Default
Eyelash: Default shape, brown
Hair Color: Light Brown
Earrings: N/A
Manicure: N/A
Set Includes: Doll, dress, bonnet, drawers, socks, boots, and stand (13.8 cm)

Release date: February 15, 2019 (Fri)
Price: 21,500 JPY

*Details are subject to change.