2018.12.25
Hop into the new year with Dear Darling fashion for Dolls "Bunny Hop" hood!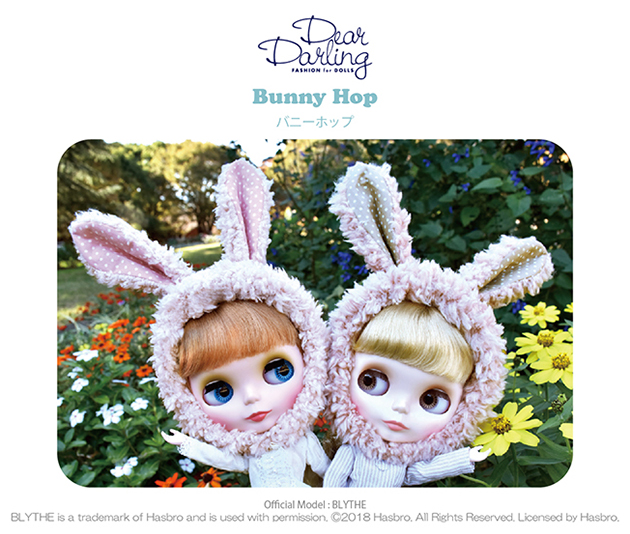 "Bunny Hop" is the sweet bunny hat from Dear Darling fashion for dolls.
This sweet hood cradles Blythe's face with cute bunnies ears on top.
This fuzzy hood is perfect for winter looks and is a fun accessory.
It comes in two colors of pink and brown.
Each ear is lined with polka dot fabric.
Enjoy making fun coordinations with these sweet new hoods!
Dear Darling fashion for dolls
"Bunny Hop"
2 types: pink, brown
22 cm doll size (Neo size)
Includes: Rabbit fur hood
Packaging method: paper base with OPP bag
* Doll and accessories not included.
Price: 4,200 JPY
Release Date: January 5, 2019
Junie Moon Online Shop International https://www.juniemoonshop.com/