2019.02.01
Blythe Daily Pouch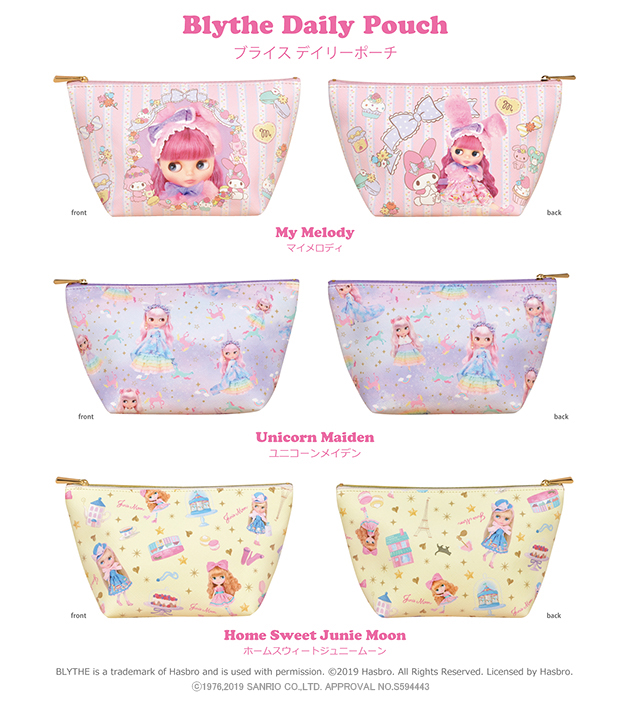 Cute and versatile new pouches on their way! These boat-shaped pouches have large mouths to easily fit any item you need. Made from a
dirt-repellent PVC, perfect to keep your goods protected.
Featuring the Sanrio collaboration Blythe "My Melody","Unicorn Maiden" and "Home Sweet Junie Moon".

Blythe Daily Pouch
3Types: My Melody, Unicorn Maiden, Home Sweet Junie Moon
Size: H12 x W21 x D8cm
Material: Polyurethane 98%, Polyester 2%, lining Polyester 100%
Inner pocket, lining
Made in China

Available February 16th, 2019 (Sat) *Available first at all CWC
affiliated stores.
Price: 2,500 JPY (+tax)
*Available in Japan only.

*My Melody set is sold exclusively within CWC affiliated event shops in Japan.
It will not be available through the Junie Moon International Online Shop.