2019.02.01
Compact and Cute! "Blythe Mini Mirror".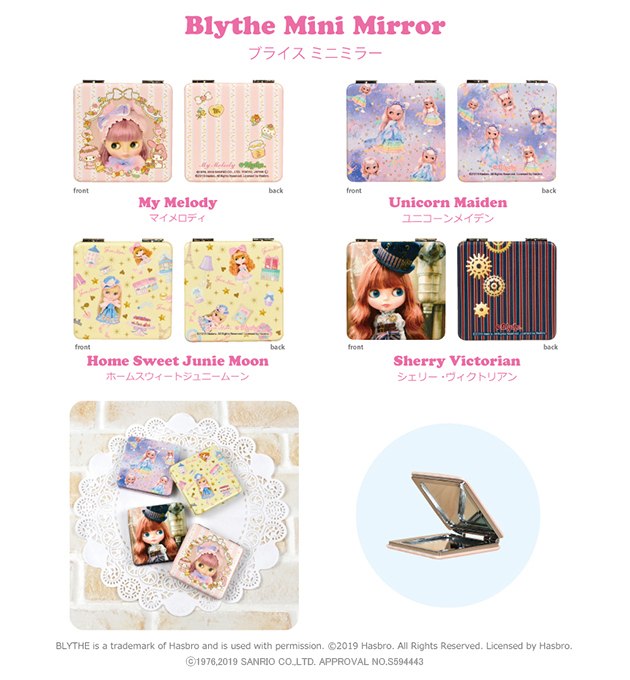 This compact mirror features a magnified mirror along with a regular mirror.

Featuring the Sanrio collaboration Blythe " My Melody", "Unicorn Maiden", "Home Sweet Junie Moon", and "Sherry Victorian".

Blythe Mini Mirror
Types: My Melody, Unicorn Maiden, Home Sweet JunieMoon, Sherry Victorian.
Size: H6 x W6 x D1cm
Material: Synthetic leather, mirror, glass
(Mirror magnification: normal, x2 magnification)
Made in China

Available February 16th, 2019 (Sat) *Available first at all CWC affiliated stores.
Price: 1,100 JPY (+tax)
*Available in Japan only.

*My Melody set is sold exclusively within CWC affiliated event shops in Japan.
It will not be available through the Junie Moon International Online Shop.