2019.05.20
New Designs for Blythe Multifunction Pen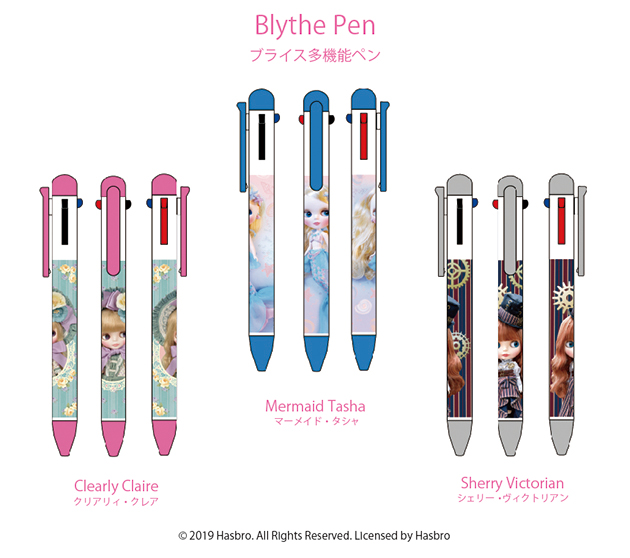 Choose between 3 different pen colors and a standard mechanical pencil with this Multifunction Pen, now with brand new designs!
Perfect for organizing your thoughts, taking notes, or even just doodling, these pens will always come in handy.
The new designs will feature the ocean blue Mermaid Tasha, the pink bisque doll Clearly Claire, and the steam gray Sherry Victorian.
Blythe Multifunction Pen
Types: Mermaid Tasha, Clearly Claire, Sherry Victorian
Size: H13.5cm x Circumference 1.2cm
Material: Poly-carbonate
Pen ink: Oil pen (ink color: black, red, blue 0.8mm) + mechanical pencil (lead size: 0.5mm)
Made in Japan
Price: 680JPY + tax
Available May 11th, 2019 (Sat)