2019.09.11
New Blythe Mug Cups and Small Plates are Coming!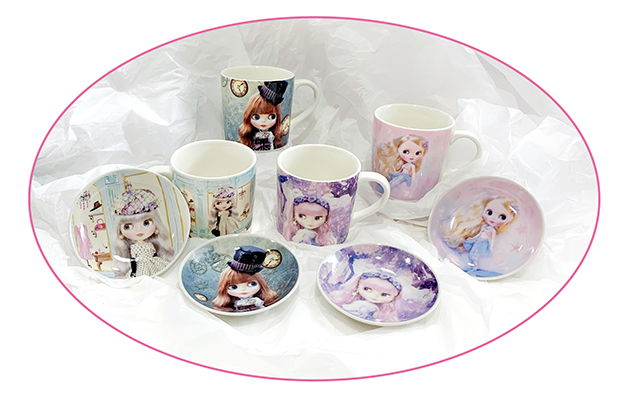 Brand new designs are coming to a mainstay favorite!
Unicorn Maiden, Clearly Claire, Sherry Victorian, Mermaid Tasha, Leading Lady Lucy, and Smiley Waffle will be featured on mug cups soon.

We are also introducing a series of small plates, perfect for a little snack next or as an accessory tray. They will be sold in two different sets of two: the Lady Set will have Leading Lady Lucy and Sherry Victorian, and the Magical Set will have Unicorn Maiden and Mermaid Tasha.
★ ★ ★ ★ ★ ★ ★ ★ ★ ★ ★ ★ ★ ★ ★ ★ ★ ★ ★ ★ ★ ★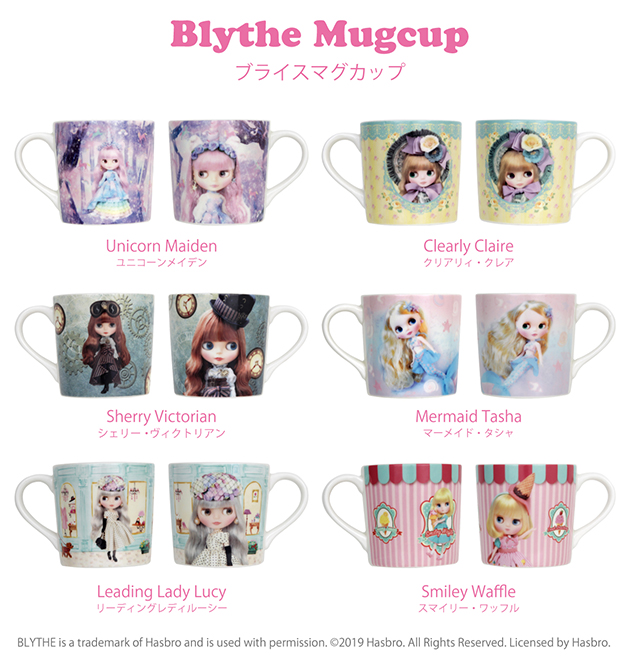 Blythe Mug Cup
Types: Unicorn Maiden, Clearly Claire, Sherry Victorian, Mermaid Tasha, Leading Lady Lucy, Smiley Waffle
Size: 8cm diameter x 8cm height
Material: Ceramics
Capacity: 230cc
Made in Japan

Price: 1,480 JPY (+tax)
Available September 28th (Sat)

★ ★ ★ ★ ★ ★ ★ ★ ★ ★ ★ ★ ★ ★ ★ ★ ★ ★ ★ ★ ★ ★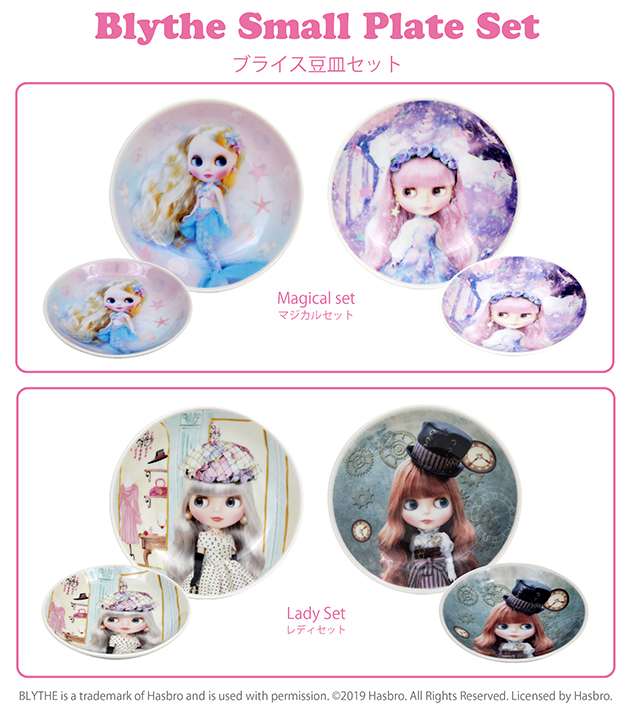 Blythe Small Plates
Types: Lady Set: Leading Lady Lucy, Sherry Victorian / Magical Set: Unicorn Maiden, Mermaid Tasha,
Size: 10cm diameter x 2cm height
Material: Ceramics
Made in Japan

Price: 1,500 JPY (+tax)
Available September 28th (Sat)