2019.11.13
Blythe 2020 Calendar Present Campaign! Enter to Get a Novelty 2020 Schedule Book!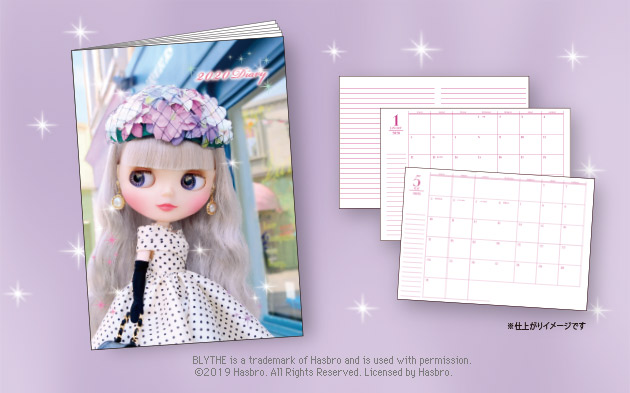 It is simply composed of just monthly pages and a memo page, in an easy to carry B6 size.
The campaign is over once we run out of Schedule Books, so please come to check quickly!

Blythe 2020 Schedule Book Present Campaign
From November 15th (fri) ~ December 31st (Tues)

Campaign Applicable Items
Blythe 2020 Wall Calendar Sweet Heart Elegance
Blythe 2020 Blythe Table Calendar Elegant Reception
One book will be gifted per purchase of one of the above items.
*Campaign ends when all books are given away.

Available at all Junie Moon Stores (Online included.)
*Some stores may not support this campaign.