2020.01.21
Blythe Acrylic Stage Coming Soon!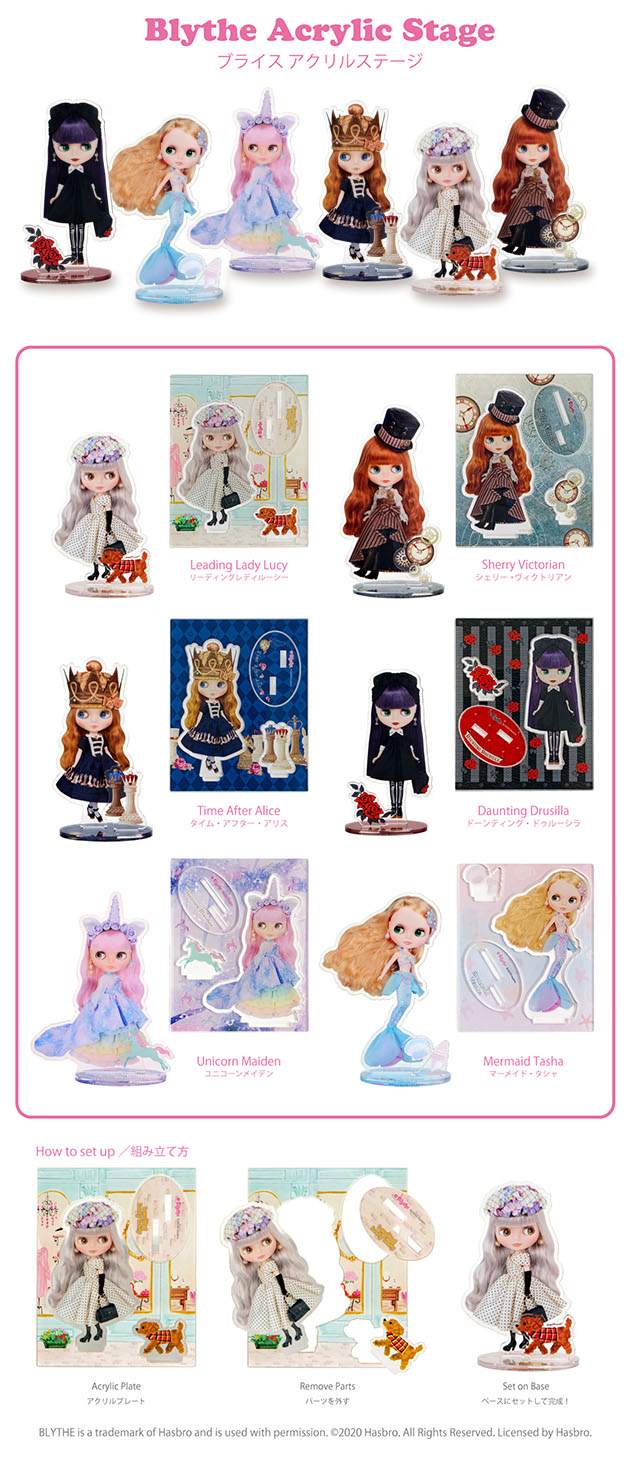 Fall into the unique world of Blythe with the new Blythe Acrylic Stage.
Decorate your space with these acrylic figures to liven up your day-to-day!
Simply take off the clear seal on the back of the acrylic plate and
insert it into the base.
Designs are Leading Lady Lucy, Sherry Victorian, Time After Alice,
Daunting Drusilla, Unicorn Maiden, and Mermaid Tasha.
Blythe Acrylic Stage
Leading Lady Lucy, Shelley Victorian, Time After Alice, Dawning Drusilla, Unicorn Maiden, Mermaid Tasha
Size: Plate size: approx. H12 x W9.5 x D0.3cm / Finish size: Reading Lady Lucy approx. H9 x W6.5cm, Sherry Victorian approx. H10.5 x W6cm,Time After Alice approx. H10 x W5. 5cm, Dawning Drusilla about H9.5 x W5.5cm, Unicorn Maiden about H10.5 x W7cm, Mermaid Tasha about H10.5 x W7cm
Specification: Some assembly required
Material: Acrylic, with OPP
made in Japan
Price: 1,200 JPY
Release date: Saturday, February 1, 2020
*Available first at all CWC affiliated stores.