2020.05.19
Middie Blythe Surely Suzanne illustration announcement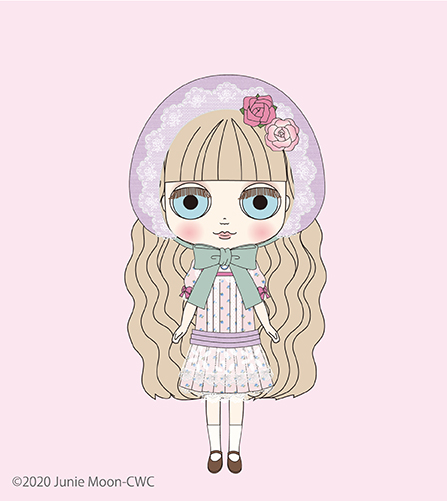 I am the youngest in my family of 5 sisters.
We are all best friends and love to do everything together.
We even dress alike and eat the same dessert at tea time!
The color of her dress and bonnet are a charming pink and purple with green accents.
She has many romantic motifs like ribbon, lace and small rose flowers.
She wears bloomers, socks and strap shoes.
The face color is cream.
The hair color is light brown. She has long hair with a perm and bangs.
Her make up is light brown eyeshadow with pink lips and cheeks.
Her eyelashes are brown.
She has light blue eyes.
* The illustration may differ from final specifications.
Release Date: July 2020
Price: 14.500 JPY