2020.07.06
CWC YouTube Channel Blythe Tutorial: Styling Blythe Super Deluxe Coral Twin Dumpling Buns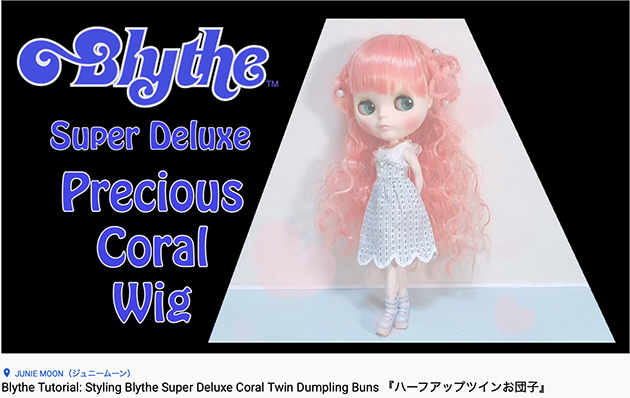 This video is of "Blythe Original Super Deluxe Wig" which features gorgeous colors that image coral that is perfect for the coming time
Hair arrangement using "Curly Long/Precious Coral"♫
Curly long points are fluffy curls!
Lovely twin bun hair and half-up combination are cute to the back style ♫
It's a hairstyle that's easy to make and looks great, so give it a try!
We also introduce how to store wigs, so please refer to it★
https://www.youtube.com/watch?v=aZ3TxPr2wkc
"Blythe Original Super Deluxe Wig" is now on sale in the online shop!
Please visit the wig purchase page below♪ Please check it out♪
Junie Moon International Online Shopping: https://www.juniemoonshop.com/wigs
Junie Moon Japan:http://shop.juniemoon.jp/recommend/recommend-rainydays.html
Let's spend a fun time with Bryce! #Let's do it together at home