2020.07.30
New Blythe goods now available! "Stainless Steel Bottle Mini"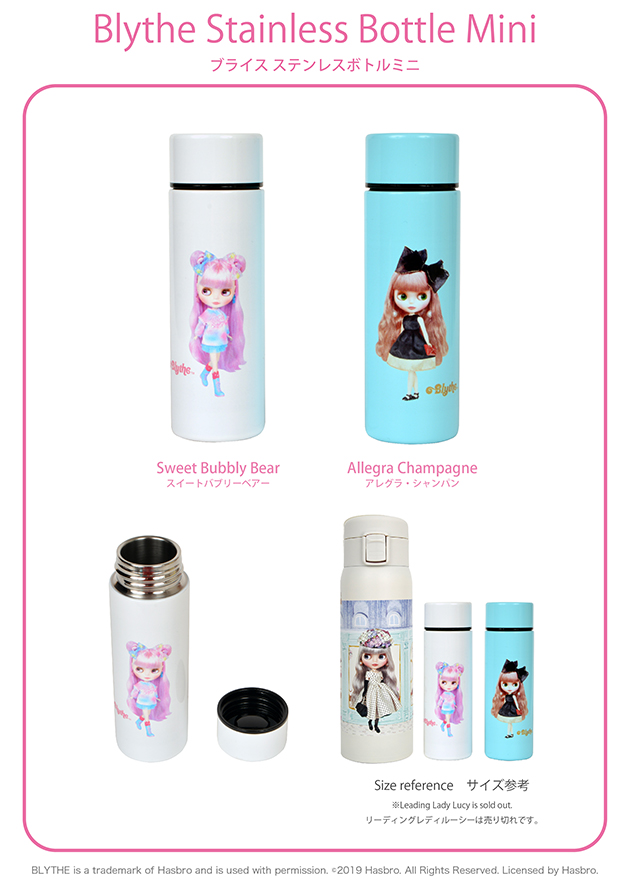 You will be surprised at how long your drink will stay cold, cool, or piping hot
! Hot or cold drinks will retain their temperatures for 6 hours!
The 140ml size is just the right size for easy carrying when you go out for a walk or a short trip, so you can stay hydrated when you are out and about.
Blythe "Allegra Champagne" is on a mint blue body and Blythe "Sweet Bubbly Bear" on the white body...
The opening is wide so it's easy to add ice. The screw-on cap has a lockable lid so your drink won't spill accidently.
"Blythe Stainless Bottle Mini"
2 types: Allegra Champagne, Sweet Bubble Bear
Capacity: 140ml
Size: H14×W4.5×D4.5cm
Weight: 115 g
Material/Body: Stainless steel, Lid: Stainless steel, Polypropylene, Packing: Silicone
Body: Made in China, Print/Finish: Japan
Release date: Saturday, August 8, 2020 at Junie Moon shops in Daikanyama, Shinjuku Marui, Horie, Osaka and Blythe events
Sales price: 1,850 yen + tax