2020.12.04
Dear Darling brings us a gorgeous Princess Gown in Pink of Blue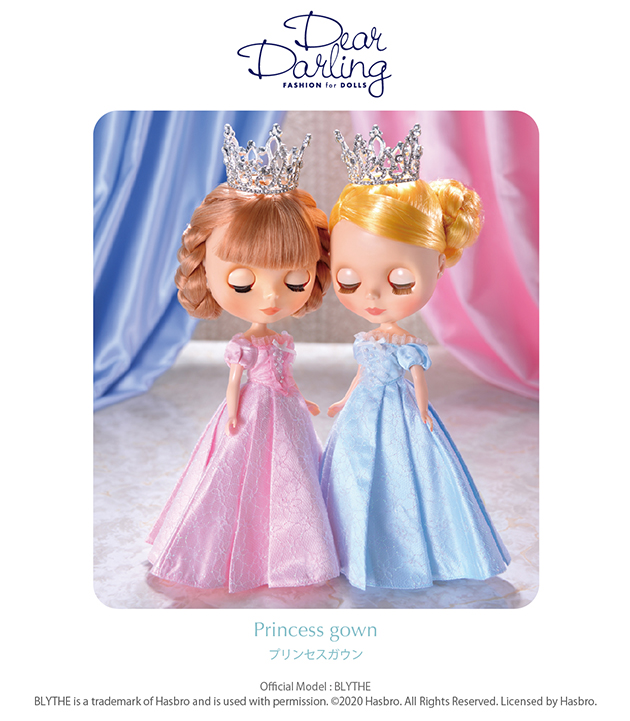 Junie Moon designs and creates an exclusive line of premium doll clothing called Dear Darling.
We are pleased to present our elegant gown with luxurious fabric and delicate details. The gown features a off-the-shoulder neckline with V-shaped bodice. It comes with a set of long panniers to give a lovely volume to the skirt.
Dear Darling Fashion for Dolls
"Princess gown"
22cm doll size
The set includes: dress, pannier
* Please note, doll and accessories not included.
Price: 6,200 JPY