2021.02.12
Dear Junie Moon Friends, We have exciting news!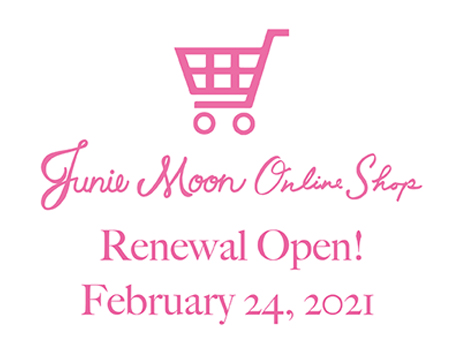 The new Junie Moon site will launch on February 24, JST.
This is a few days later the originally announced date, but we have been working hard to make the new site a fun and easy to use place for all!
We hope you are as excited as we are. Remember, once the site is live you will need to start a new online shopping account.
We can't wait to show you the new Junie Moon!
Best regards,
Junie Moon Staff