2021.03.15
Blythe Goods introduces roll stickers.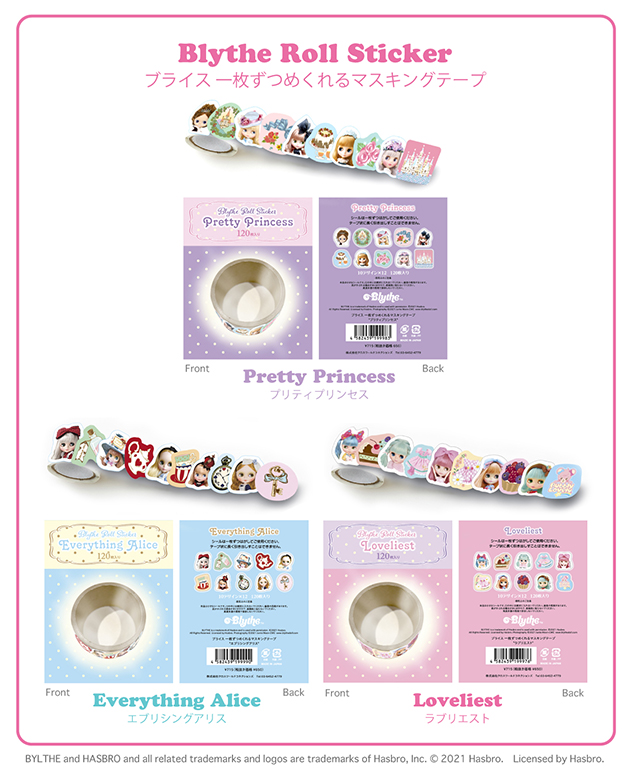 The latest Blythe good include these neat roll stickers.
Each sticker can come off on their own to give you a variety of cute mini stickers!
Use these to add some pizzazz to your notebook, memos, letters and more.
This item is full of playfulness and practical use too.
The stickers are a mix of Blythe and related motifs.
There are 3 designs: Pretty Princess, Everything Alice, and Love Quest.
Please enjoy using them in a variety of ways.
Blythe Sticker Roll
3 types: Love's Quest, Pretty Princess, and Everything Alice
Size: Approx H2 x H2 cm per sticker
10 designs x 12 sheets each, 120 Sheets in total
Made in Japan
Release Date: March 20,2021
Price: 715 JPY (tax included)