2021.09.08
20th Anni Blythe A5 Notebooks are here!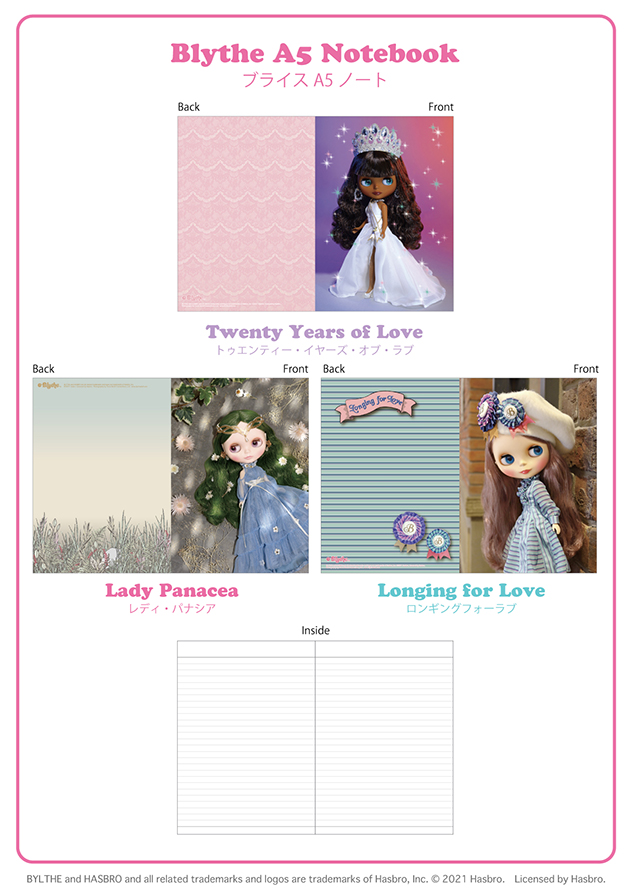 The ever-popular A5 notebook is a chic and fun item you can use everyday.
Featuring a gorgeous full color photo cover and lined pages, this notebook with cheer you up every time you use it!
This new release features images of our most recent and popular dolls: Twenty Years of Love, Lady Panacea, and Longing for Love.
This compact size is cute but also big enough for serious note taking!
Blythe A5 Notebook
Designs: Twenty Years of Love, Lady Panacea, and Longing for Love
Size: H21 x W14.8 cm (Spread A4 Size)
Number of Pages: 48 pg 80g
Made in Japan
Release Date: September 25, 2021
Price: 418 JPY (tax in.)