2021.10.18
Junie Moon Halloween Parade photo event!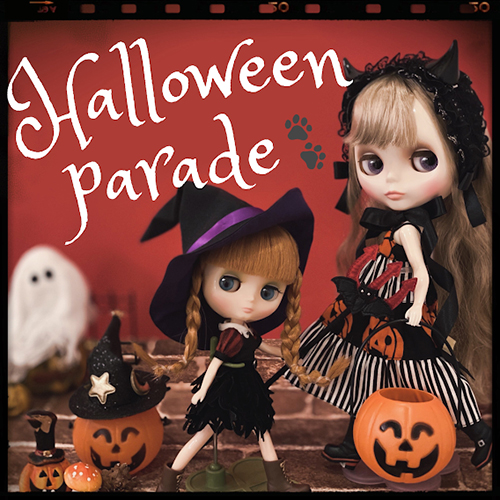 "Trick or Treat!" Halloween is coming again this year.
October 21 (JST), is your chance to show off your spooky Halloween ensemble for Blythe.
Participation is easy!
Take a photo of Blythe in a Halloween costume and post it to Instagram on October 31 using the hashtag #jm_halloweenparade . With that you've entered the Junie Moon Halloween parade!
We will be raffling off a Dear Darling fashion for dolls DIY kit (unreleased Christmas pattern) to three lucky winners.
We will also post the coorinate images on the Junie Moon Daikanyama instagram and as a banner on the Junie Moon online store!
We will introduce these images after the Halloween event.
* Conditions for Participating *
Follow the @deardarling_juniemoon
* Winners will be contacted through DM.
How to Participate
1. Take a photo of Blythe in her Halloween costume
2. Share the photo on Instagram with the hashtag #jm_halloweenparade on October 31, Japan Standard Time.
Please check the reference image for coordination!
Reference image
2 pictures attached
Please note, photography not using authorized Takara Tomy Blythe dolls are not eligible for this contest.
Participation Period:
October 31, 2021
The parade will be held on October 31, Japan Standard Time. Please note, if you live on the other side of the international date line, the timing could be October 30 for your region. This contest is open to all participates who post their entires in the time frame with the proper hashtags.
Winners Announced:
Mid-November 2021
Selected winners will be contacted individually.
Junie Moon Halloween items are now available online. Please check our store news for details.