2021.11.18
Wrap it up in style with Blythe wrapping paper set!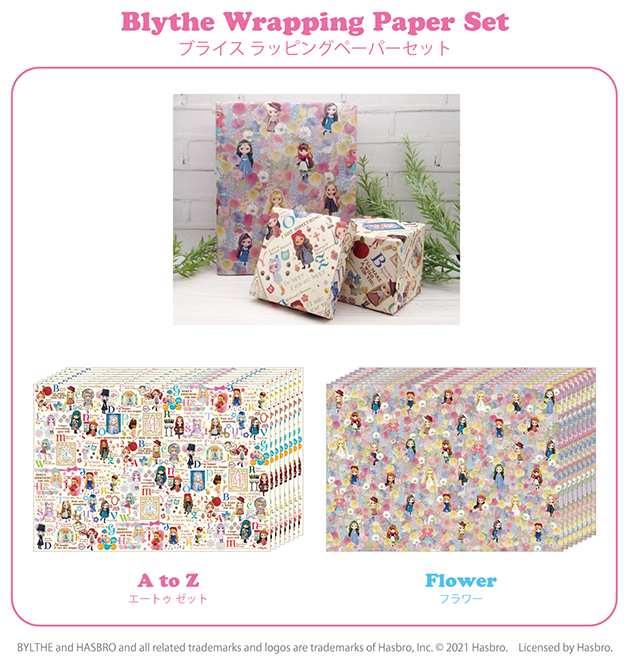 Are you ready for some fun gift giving??
The Blythe Wrapping Paper set has 8 sheets of paper, so you can use them for your gifts or for a DIY project.

There are two designs: "A to Z" with happy messages or "Flower" with Blythe designs and flowers.

You can use them for backdrops, paper craft and more!

Blythe Wrapping Paper Set
Total 2 Types: A to Z, Flower
Size: 59.4 cm x 42cm
Comes with 8 sheets of paper
Made in Japan

Release Date: November 27, 2021
Price: 825 JPY