2022.05.09
The "Gingham Dress Set" is now available from "Dear Darling Fashion for Dolls" produced by Junie Moon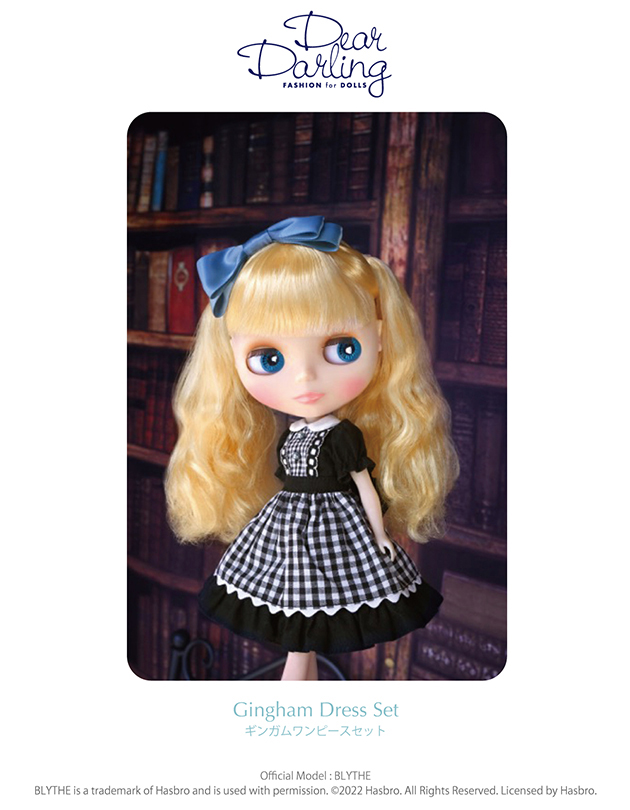 The black and light blue color scheme of this dress set gives a chic and relaxed feeling. The dress features two types of gingham checks, and has many details such as lace, scalloped tape, and ribbons! The skirt portion is double- layered, so it is firm and taut and flares in a sweet way.

The dress has an adorable design but the color palette keeps it from becoming too sweet.

Dear Darling fashion for dolls
Gingham Dress Set
22cm doll size
Set includes: dress, hair band
Doll, socks, and shoes are not included.

Release date: May 14 (Sat)
Price: 5,720 yen (price without tax: 5,200 yen)