2022.11.30
Middie-sized patterns from Dear Darling are now available!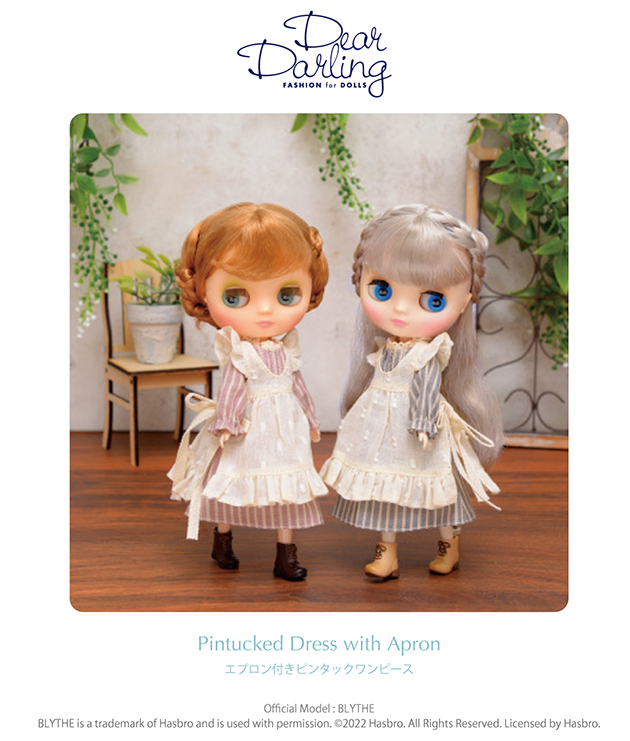 This set includes our favorite pin-tuck apron dress. It's simple A-line look is made with a slightly transparent dotted fabric, classic shoulder frills, and side ribbons.
Each look pairs beautifully with any previously owned Dear Darling outfits
.
—————————————
Dear Darling Fashion for Dolls
Pintucked Dress with Apron
Gray, Lavender
20cm doll size
Price: 4,675 yen (price without tax: 4,250 yen)
—————————————
*Dolls and shoes are not included.
Release date: December 10 (Sat.)