2022.12.14
Get Ready to Get Cosy with this New Junie Moon Produced Dear Darling Fashion for Dolls Coat!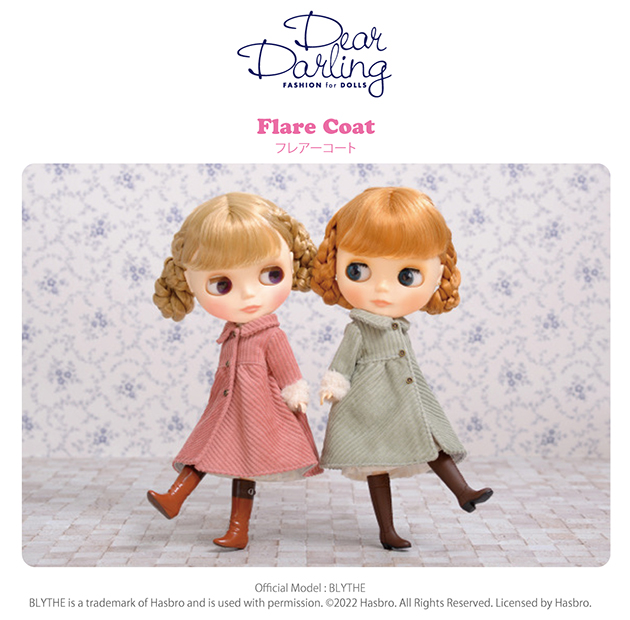 This corduroy coat comes in a smoky pink and blue, with antique-style buttons and an adorable lining. Add to that a flare that extends from under the chest and the boa detail at the cuffs for a feminine look, the Dear Darling way! 
Dear Darling clothes can be easily paired with each other. We would love to see your unique styling!
Dear Darling Fashion for Dolls
Flare coat
Smoky Pink, Smoky Blue
22cm doll size
Dolls and shoes are not included.
Price: 4,180 yen (price without tax: 3,800 yen)
Release date: December 24 (Sat.)
*Daikanyama store, Shinjuku store, and Horie store are scheduled to go on sale in advance on Saturday, December 17th.