2023.07.07
We are pleased to announce the 2024 Blythe "Wall Calendar" and "Desktop Calendar"!
The title of the 2024 Blythe calendar is "Pulchritudinous". This is the longest word to express "breathtaking beauty" and we chose it because this describes Blythe perfectly!
The wall calendar has a large space for writing, making it convenient for jotting your schedule.
The desktop calendar can be used as a postcard after the month has passed.
Both the wall and desktop calendar have different photos.
The fashion and hair styling was realized by the Junie Moon staff,
The photos were taken with a focus on matching the season with the location and the dolls' personalities and fashion, bringing out the full charm of Blythe!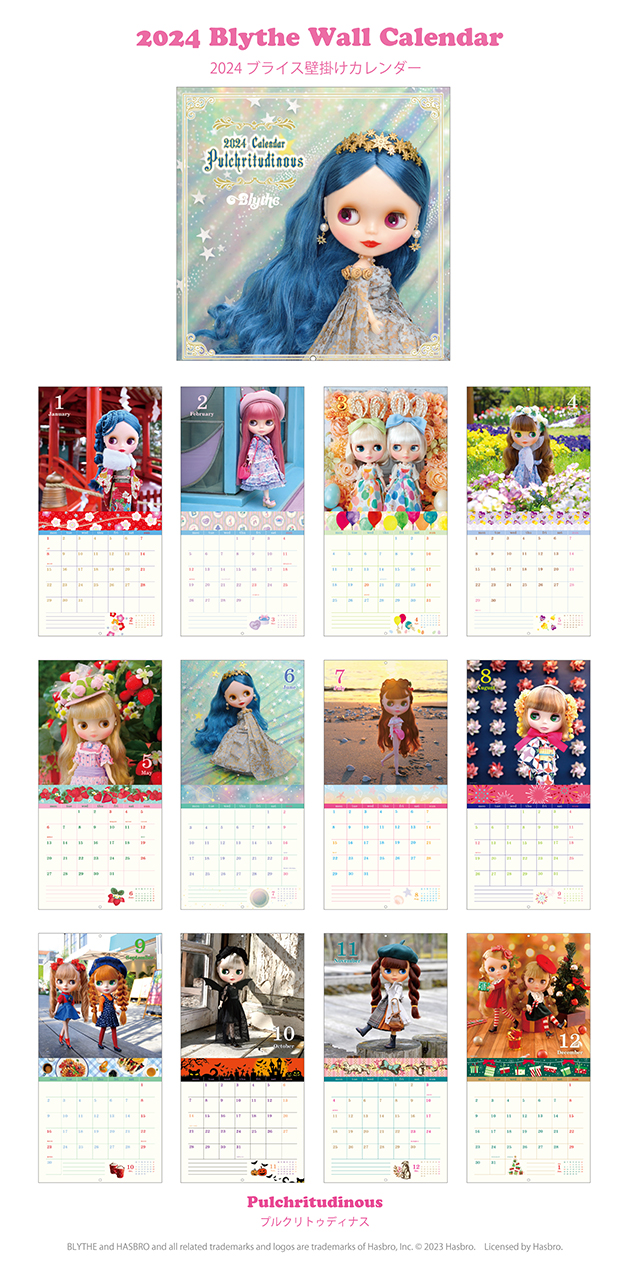 2024 Blythe Wall Calendar "Pulchritudinous
Total 1 type
Size: H26cm x W25.5cm (H52cm x W25.5cm when opened)
Cover + 12 months of monthly calendar + annual calendar
Binding: Saddle-stitched (stapled)
Packaged in OPP bag
Made in Japan
Retail price: 1,848 yen (price without tax: 1,680 yen)
Release date: Saturday, July 22, 2023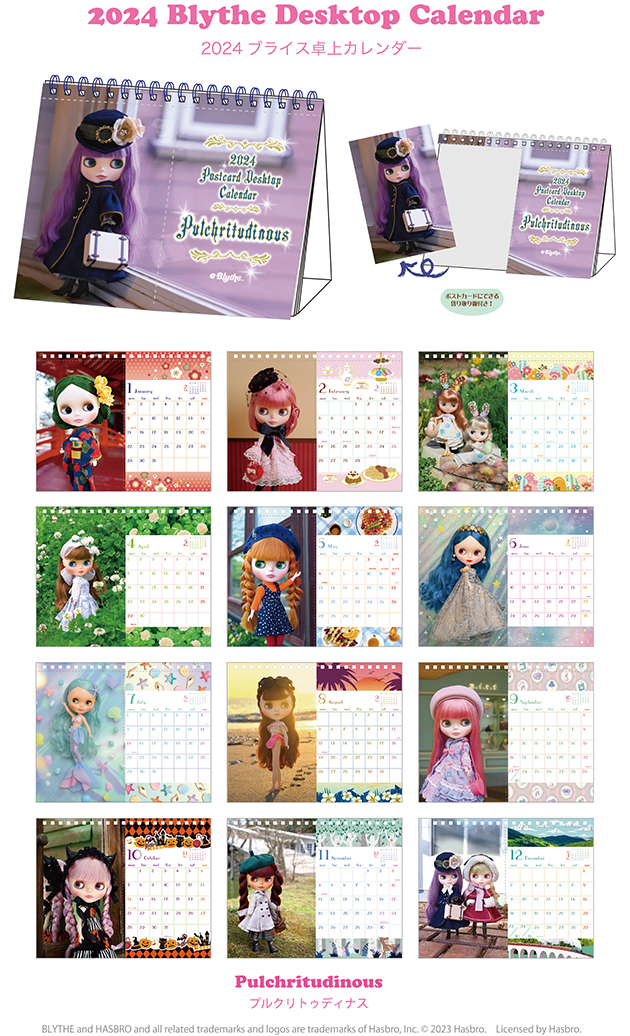 2024 Blythe Desktop Calendar "Pulchritudinous
Total: 1 type
Size: H16 cm x W20 cm x D7 cm
12 sheets + cover (postcard type with detachable photo section)
Double-ring design
Packaged in an OPP bag
Made in Japan
Retail price: 1,738 yen (price without tax: 1,580 yen)
Release date: Saturday, July 22, 2022