2019.08.23
New Blythe Smartphone Cases!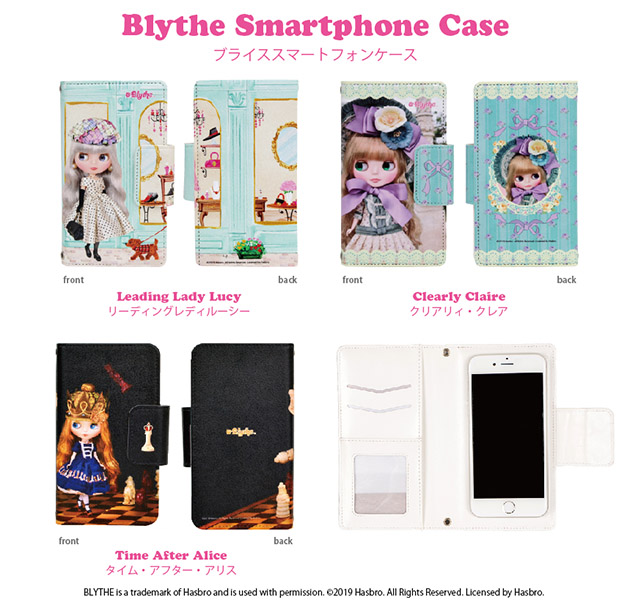 There are brand new notebook case designs coming soon!
This time, Leading Lady Lucy, Clearly Claire, and Time After Alice will be adorning the cases.
Want to take a picture? Simply slide your phone upwards with the case still attached. It's easy to use attachment mechanism makes this case compatible with a wide range of phone types. The front flap comes with three pockets, and also comes with a strap hole.
Blythe Smartphone Notebook Case
Types: Leading Lady Lucy, Clearly Claire, Time After Alice in M and L sizes
Material: Synthetic Leather, Polycarbonate, comes with strap hole.
Made in Japan
Leading Lady Lucy and Clearly Claire Available August 31st (Sat)
*Time After Alice Available Late September.