2019.08.26
A Ray of Light in the Gloom! Daunting Drusilla is coming!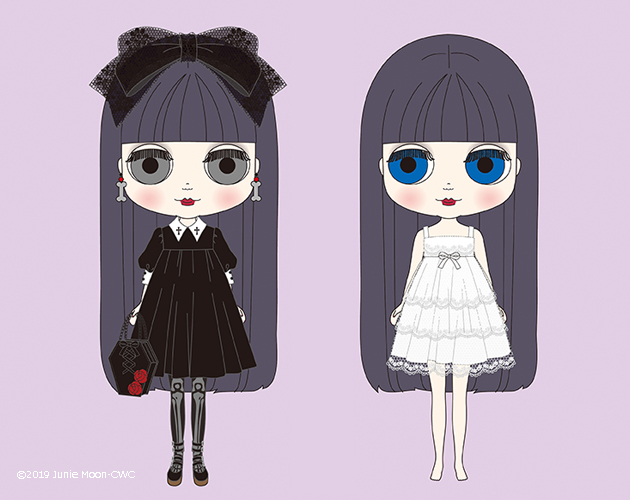 In darkness she may reside but into lightness she will be revived.
Drusilla is an innocent soul who floats in the realm of hope.
Within her gloom lives purity and light.
Drusilla wears a fully black outfit, with crosses, bones, a knit ribbon, a coffin bag, a pair of bone tights, and a pair of strap shoes.
She wears a simple high waist dress with a lace tiered camisole, with very luxurious underwear.
Her face type is Radiance Renew and her face color is snow.
Her dark purple hair is long and straight with bangs.
She wears gray eyeshadow, pink cheeks, and red lips.
One of her front facing eye chips is a special gray color.
*The illustration is a proof of concept and does not represent the final product.