2017.02.22
Middie Blythe "Bubbly Bliss" Image Illustration!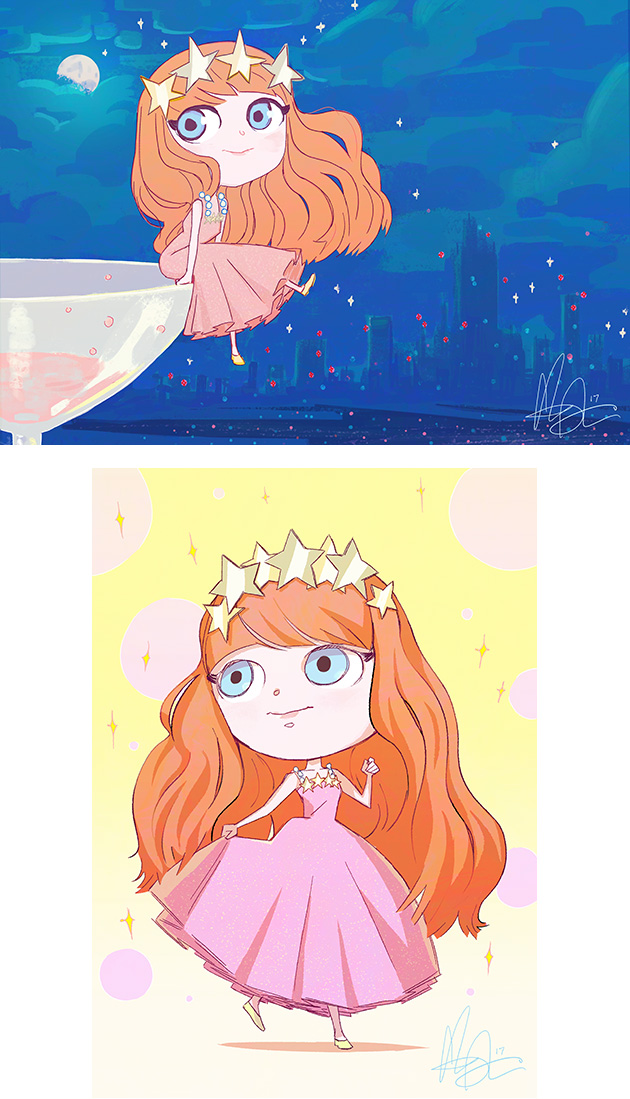 We have just received these two illustrations, one of Bubbly Bliss sitting on a champagne glass enjoying the view of the night sky, and one of her dancing at a party!
Bubbly Bliss is 15th Anniversary Doll Allegra Champagne's little sister.
They are great friends, and being sisters, have similar hair colors and faces.
Bubbly Bliss is sure to grow up as beautiful as her older sibling!
Her dress is a fizzy pink, scattered with glitter and slightly translucent.
Her most notable accessory is her star head dress, made from fake leather.
Please enjoy these illustrations while you wait for her release!

Other illustrations are here
http://www.cwctokyo.com/artists/isaac-wong/
Middie Blythe "Bubbly Bliss"
Available: March 10th, 2017
¥13,400 + tax