2014.09.19
Welcome our sweet lolita Middie Blythe "Alicia Cupcake"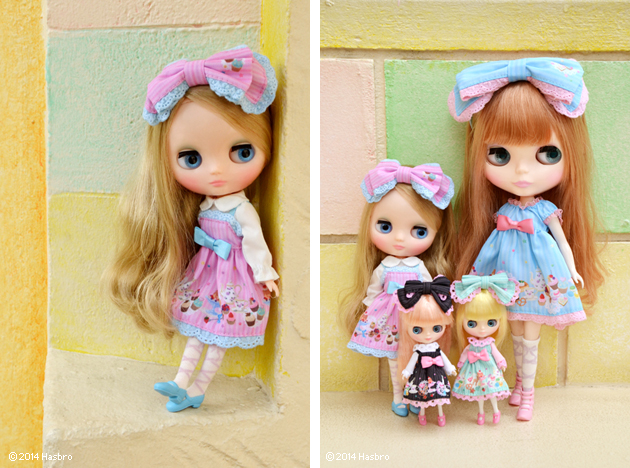 Fluffy whipped cream, strawberries and cherries with colorful sprinkles.
Let's make a sweet cupcake together!
Neo Blythe Sadie Sprinkles, Petite Blythe "Connie Corneille" and "Ivanka Corneille" will bake with us. It's a fun lolita time!


Alicia's dress is adorned with illustrations of soft whipped cream with berries and sweets.
The pink jumpers is accented with baby blue lace and ribbons.
Her stockings have cute pink laces printed on them.
Her large matching hair bow is the perfect lolita head piece.
Her little blue shoes complete the whole look.

She has long, light brown hair with a side part and bangs.
She has blue eyes.
She wears pink cheeks and eyeshadow with blue eyeshadow.
Her face color is natural.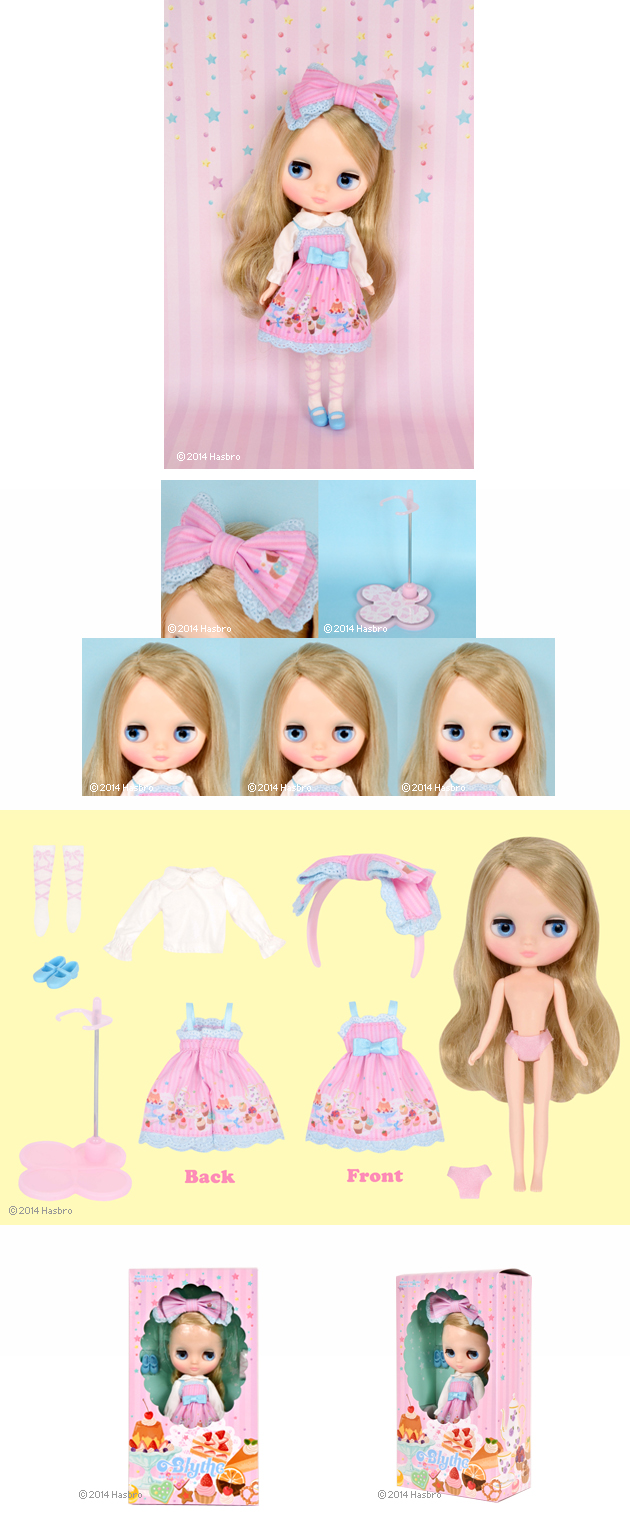 Skin Type: Natural
Makeup: Blue eyeshadow, lip blush and pink lips.
Eye Color: Blue
Hair color: Light Brown
The Set Includes: Doll, blouse, jumper, headbow, socks, shoes, underpants and stand.

Release Date: November 14, 2014
Price: 9,800 JPY

* Junie Moon international online shopping will take pre-orders for this doll from October 3rd.
More details at: www.juniemoonshop.com