2012.06.26
Welcome Neo Blythe "Coco Collette"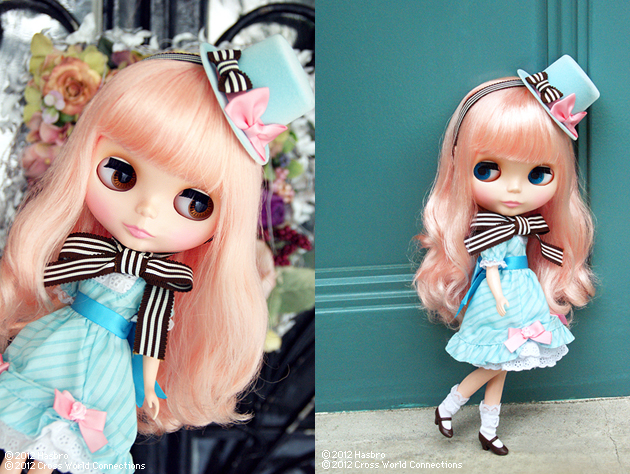 Coco Collette loves the finest of sweet Lolita fashion.
Her fluffy puff skirt has powder blue lines and cotton lace hem.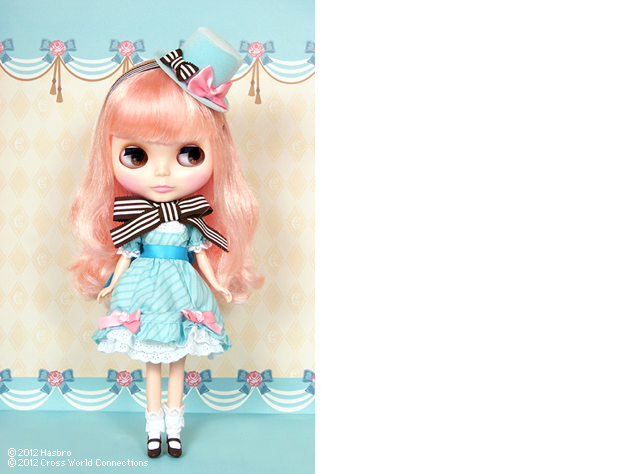 The sweet little roses on the skirt are accented with bows on the hem.
Her cute hat is tied on with a beautifully contrasting Grosgrain brown and white striped ribbon.
The back of the dress has a love blue satin ribbon that adds to the sumptuousness.
Her lacy white and brown striped socks and Mary Jane shoes complete the lovely Lolita look.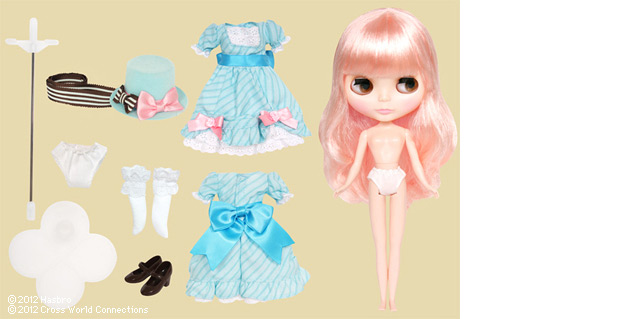 Face type: Radiance
Skin color: natural skin
Make up: Teak brown eye shadow, bright pink lip.
Hair style: Long hair in a loose perm with bangs
Hair color: Light pink (same as Stella Savannah).
Eye colors: Light brown (special color), pink, blue, and green.
Set includes: Doll, dress, hat, socks, shoes, underwear, and stand.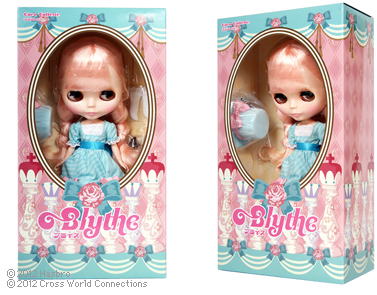 Release Date: July 20, 2012 (Fri.)
Price: 14,490 JPY (tax included)
June Moon will have a lottery to purchase this doll for international
fans purchasing from Junie Moon international online shopping. 
Check Junie Moon international shopping site news section for more information.
JAPAN ONLY: Coco Collette will be available for preorder in on July 13