2012.09.14
Final Design for Middie Blythe "Francoise Ananassa"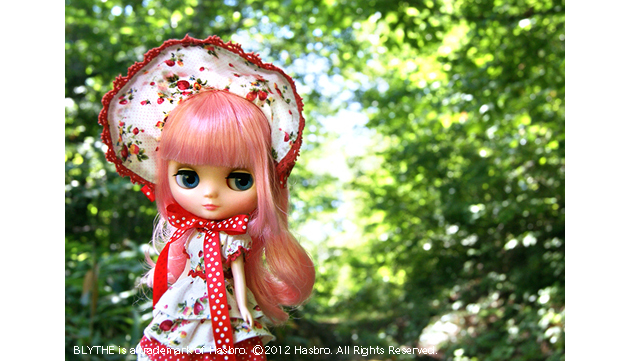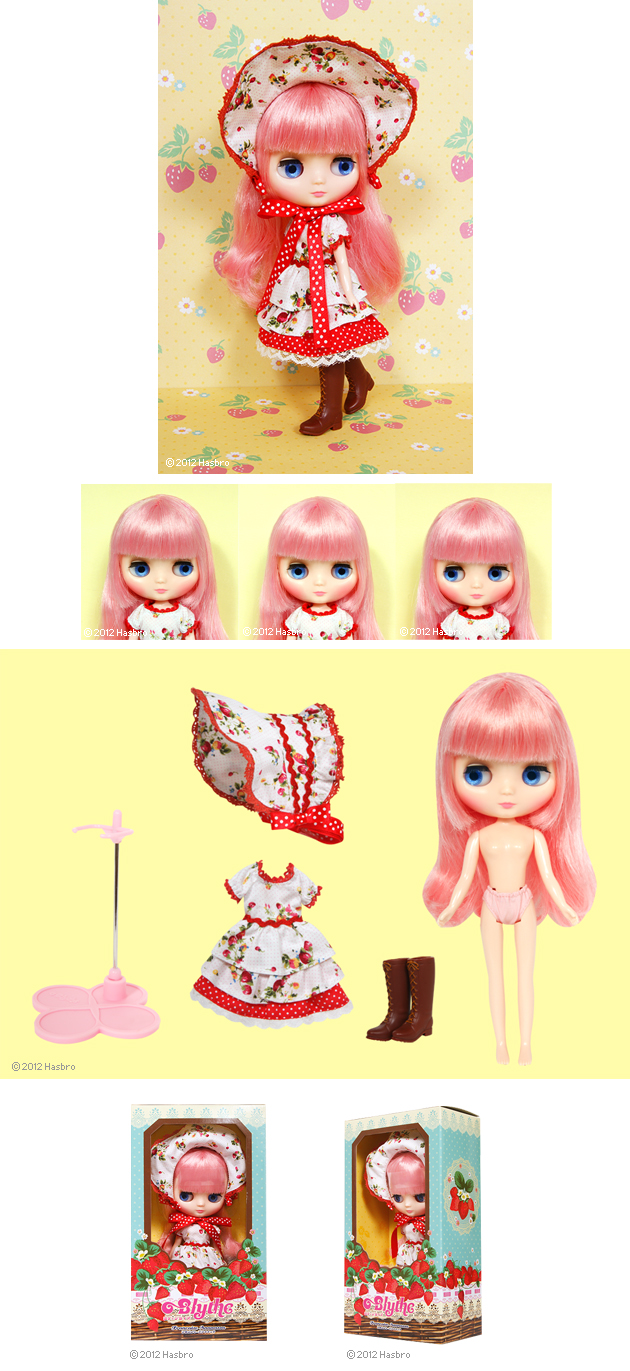 Francoise Ananassa loves sweet strawberries. She's planning a strawberry picking party with her best friends and will wear this lovely dress!

Ananassa has some wonderful design details. The all over strawberry print fabric is a key to her look. Her large bonnet gives the feeling of sweet lolita styles. The combination of ribbons, polka dots, and lace set off the lovely strawberry pattern.

She wears a new style of Middie shoes in faux lace up boot style!

Her hair is pink with loose curls with the unique Japanese "Hime" style hair cut with straight bangs and a short layer to frame her sweet face.
Her eyes are cobalt blue and she has fair skin.
Her make up gives her a healthy and youthful glow with pink cheeks and brown eyeshadow.

Her package even has an overflowing design detail of strawberry vines!

Skin Type: Fair
Make Up: Eyeshadow- Brown, Lip- Pink, Blush- Pink
Eye Color: Cobalt Blue
Hair Color: Pink (with Hime cut)
The set includes: Doll, dress, bonnet, boots, underwear, and stand.

Release Date: October 12, 2012
Price: 10,290 JPY

Junie Moon international online shopping will take preorders for this doll from October 5, 2012.
* Please note the doll will ship from October 12.
For more information please check out the Junie Moon international online shopping news section.

Doll will sell from October 12 at the Junie Moon retail store in Daikanyama, Lele Junie Moon in Shinjuku, Blythe Shop by Junie Moon in Kichijoji Chara Park.